So E told me that one of his good friend's dad happens to own a vintage car that he'd be willing to lend to us for the wedding! The Wedding Gods have answered my prayers! It's a 1953 MG TD. (I have no idea what this means, but it looks really cool!) Here's some photos of cars like the one we'll be using- the car is dark green just like these.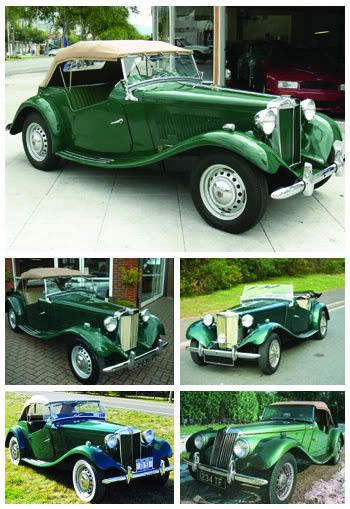 images found on google
Thank you Wedding Gods!
Share this post: