Just so you all know, an amazing letterpress company, Dingbat Press, is giving away a full wedding invitation suite on their blog! (An over $900 value!!!) If you're a letterpress lovah (say it like SJP in SATC) then you better get over there and check out the details! The contest ends on 9/19/2008 and nothing is better for the budget than something free, right?
So get on over to Dingbat's Agenda blog and find out how to win a SWEET SUITE from Dingbat Press! And here's a little taste of something pretty they've created: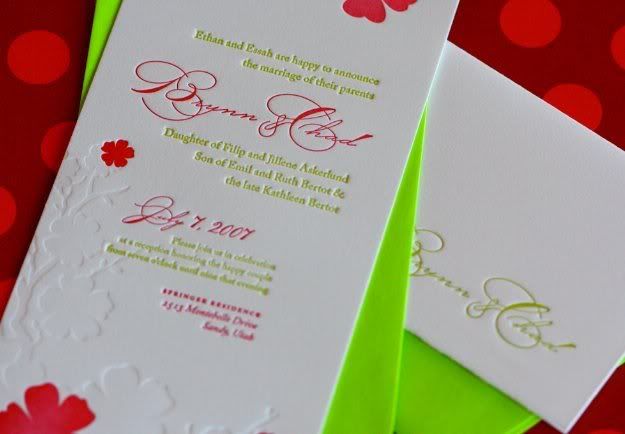 PS- This is my 100th post!!
How exciting!

Share this post: