While I was perusing Bluefly the other day I noticed they now have a 'Weddings' section- or maybe I've just missed it in the past. Either way, I found some pretty designer dresses on the cheap that would work with my color scheme… Bridesmaids… are you paying attention?
When I hung out with B this weekend she asked me about the dresses and I told her the 'guidelines'… I really feel like a HUGE tool bag by setting guidelines but I figure at least I'm not dictating exactly what they should wear? I really am open to anything as long as it's not full length. It can have pattern, lace, ruffles, whateva! As long as it's in the color scheme. I just want them all to pick a dress they actually like and feel comfortable in!
So here's some examples of what I found on Bluefly- which would be fabulous considering these are all 'designer' dresses for under $250.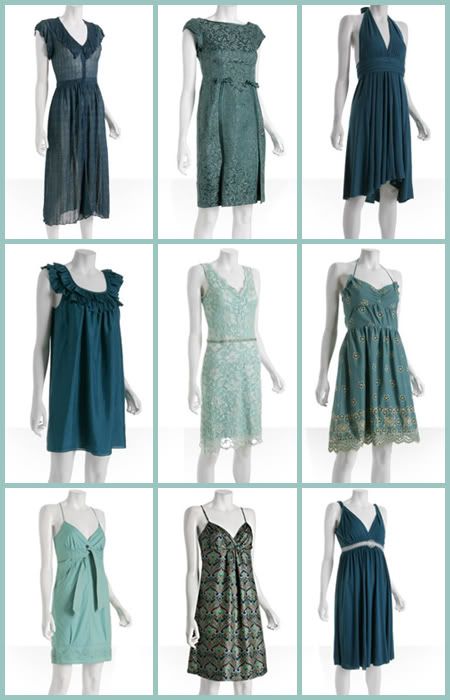 PS- Welcome to all who have made their way here from Stumble Upon… my statcounter took quite a jump yesterday! I'm sorry there wasn't anything new or inspiring here to read, but I promise the good stuff is coming!
Hope you'll stick around!
Share this post: