I LOVE sock pictures. I'm talking about the adorable photos of all the groomsmen showing off their little secret under their shoes. Polka Dot Bride recently did a post about some of these super cute photos, as well as Jessica Lynn (who I am anxiously awaiting to return from honeymoonland to share her wedding with us!!) and I have to say I reaaaaaally want our groomsies to wear matching socks. Preferably argyle- for that preppy, sophisticated look. You've seen My Color Scheme- it's been mighty hard to find some socks that even half-way fit within it. These were the only argyle socks that were close, so whatcha think??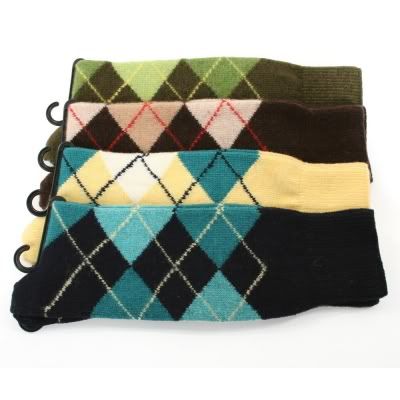 I think either the yellow or navy would work… maybe the groomsies could wear navy and E wear yellow? Or vice versa? Or all the same? GAH, I'm so indecisive. Oh, PS- I found them here.
Oh, and the boys are all wearing Khaki suits, if that helps sway your decision.
Share this post: