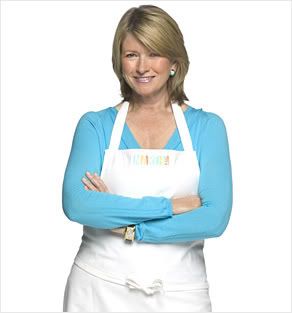 So I'm not going to be writing any blogs with substance for a couple of days because I am leaving on a whirlwind trip to NYC tomorrow so I can go be a guest in the audience at the Martha Stewart Show for Bloggers! I cannot even tell you how excited I am for this- I am such a HUGE fan of the Queen of All Things Crafty, and I can't wait to go to the taping of the show! The audience will be filled with bloggers of all different ages, backgrounds, and topics- so it should be really interesting! I know I always talk about how much I love blogging, but it's really something in my life that I truly enjoy and believe in! Look for me in the audience!
(I'm not sure when this show will actually air…) I'll catch up with y'all and tell you all about it when I'm back on Thursday!
PS- Anyone else going to this show?
Share this post: