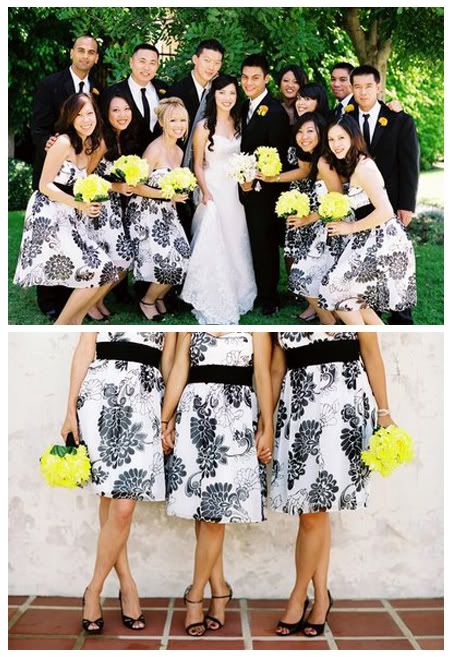 Photos by Jonathan Canlas
I've seen a few weddings lately where the bridesmaids have worn patterned bridesmaid dresses and I have to say, I am a fan. It's non-traditional and I am digging it. Loved these photos by the ab-fab Jonathan Canlas.
I didn't think there was any way that this look could work for my wedding. That is, until I stumbled upon this gem via my Shop It To Me Sale Mail today:

$200 at Nordstrom.com
As much as I love it, I love the non-matchy-matchy more. C'est la vie.
Share this post: