Hello! Hope everyone's having a happy Monday. I just got back from Atlanta where Tara and I attended the Southern Weddings Magazine launch party last night! It was SUCH an awesome night and I feel so lucky to have had the opportunity to go! I got to meet so many wonderful people whose blogs and businesses I admire. Talking to blogfriends in real life is so fun!
They had fabulous food and we enjoyed some cocktails and mingled with folks from all over the place! Even met some fellow Nashvillians who made the trip!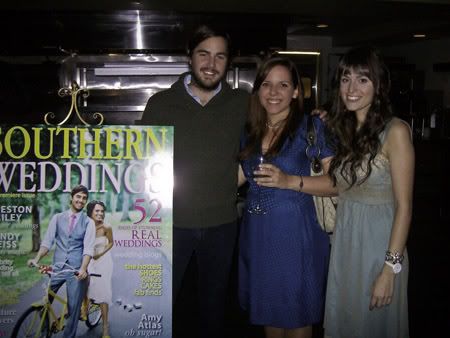 I was so excited to meet the Petajas, the beautiful couple whose faces graced the cover of the mag (and whose amazing wedding details fill its pages!) They are so cool and down-to-earth… but dare I say- a power couple! These two have some serious talent! In case you don't know, Tec is a wedding photographer who does absolutely beautiful work (read his blog here and check out his work).
Share this post: