American Gothic Adaptations
This post may contain affiliate links. Click here to learn more.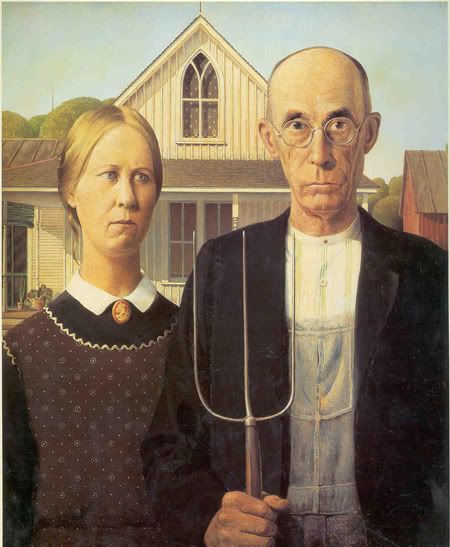 American Gothic by Grant Wood from 1930
I don't know what it is about American Gothic that I love so much… perhaps it's that we studied it in-depth in my American Art History class (which was, by far, my favorite non-creative class I took in college, BTdub.) It really is an iconic work of art- I hope to see it in person some day! Something I really love is when photographers use their brides and grooms to do their own American Gothic adaptations- they make for some really interesting engagement and wedding images!
Meggie Velasco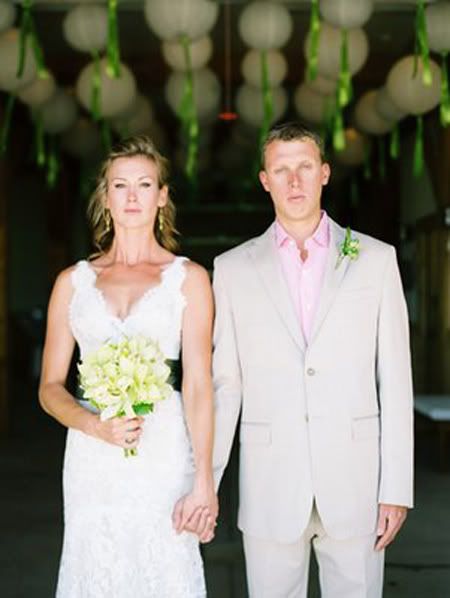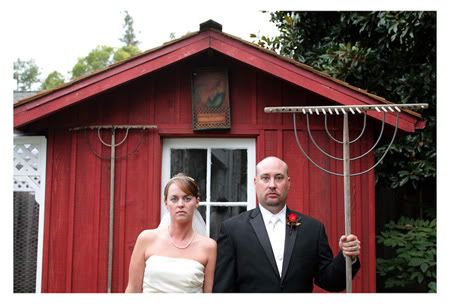 Editor's note: Due to the pandemic, some of the general wedding planning advice we share may not be applicable or possible due to restrictions on events. Please adhere to all current regulations and stay safe and healthy! Get more resources for planning a pandemic wedding here.