American Gothic Adaptations
This post may contain affiliate links. Click here to learn more.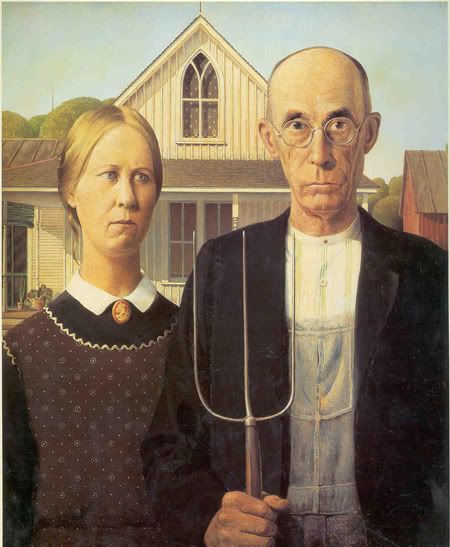 American Gothic by Grant Wood from 1930
I don't know what it is about American Gothic that I love so much… perhaps it's that we studied it in-depth in my American Art History class (which was, by far, my favorite non-creative class I took in college, BTdub.) It really is an iconic work of art- I hope to see it in person some day! Something I really love is when photographers use their brides and grooms to do their own American Gothic adaptations- they make for some really interesting engagement and wedding images!
Meggie Velasco