I had never heard of Anthropologie before I started blogging. I'd never been in one of their stores, never would have recognized their stylish frocks if worn by someone I know. But for some reason, it seems like everyone in the blogiverse writes about them and owns 100 of their adorable dresses. They are SO out of my price range- I rarely spend over $30 on a top, $50 max on pants, and $100 max on a dress, depending on the occasion. I don't want to call myself cheap, because that sounds negative… let's just say I'm thrifty. I just can't justify spending ridiculous amounts of money on clothes… Furniture is a different story. 🙂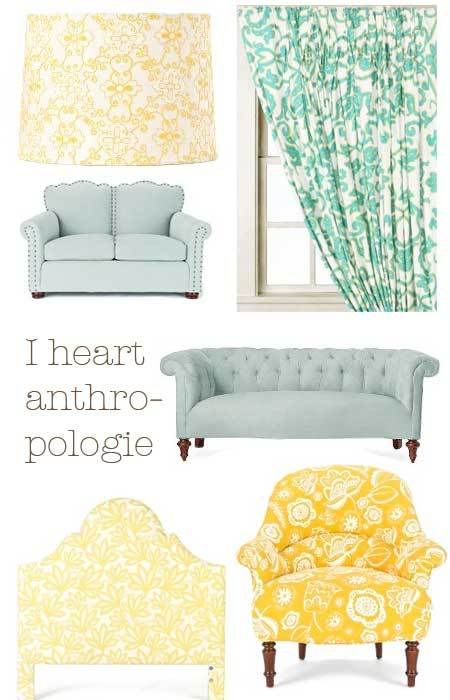 I have a love/hate relationship with anthropologie as I know I will probably never own anything from there… but it sure is fun to look! Is it weird that I've been so drawn to items that are in my wedding color scheme? Come to think of it, we could work with that… I mean, how cute is this pic?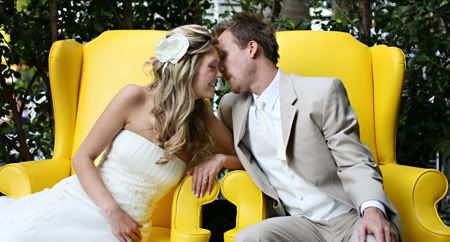 Photo by the lovely Jasmine Star
I really love the idea of having furniture outside for a reception. It's kind of funky, the contrast and unusualness of it. I would totally rock these yellow chairs, they make for such a fun pic!
My mind is all over the place this morning. Is it Friday yet?
Share this post: