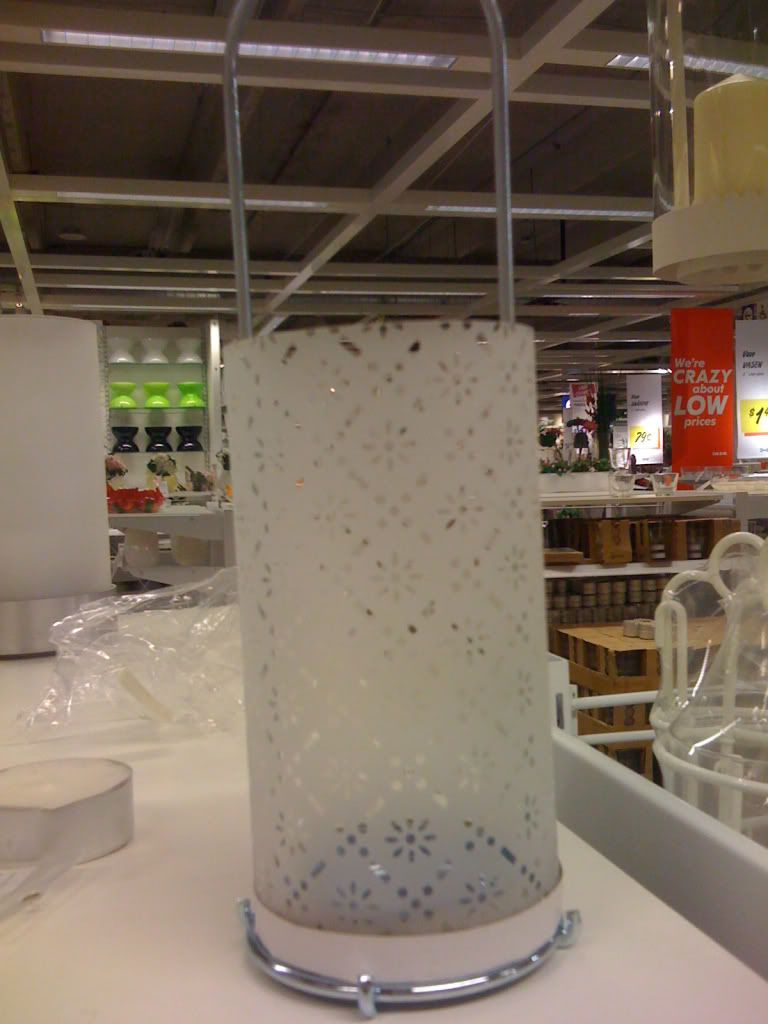 These dreamy lacy lanterns are only $2.99 at IKEA! Perfect for a tealight or votive.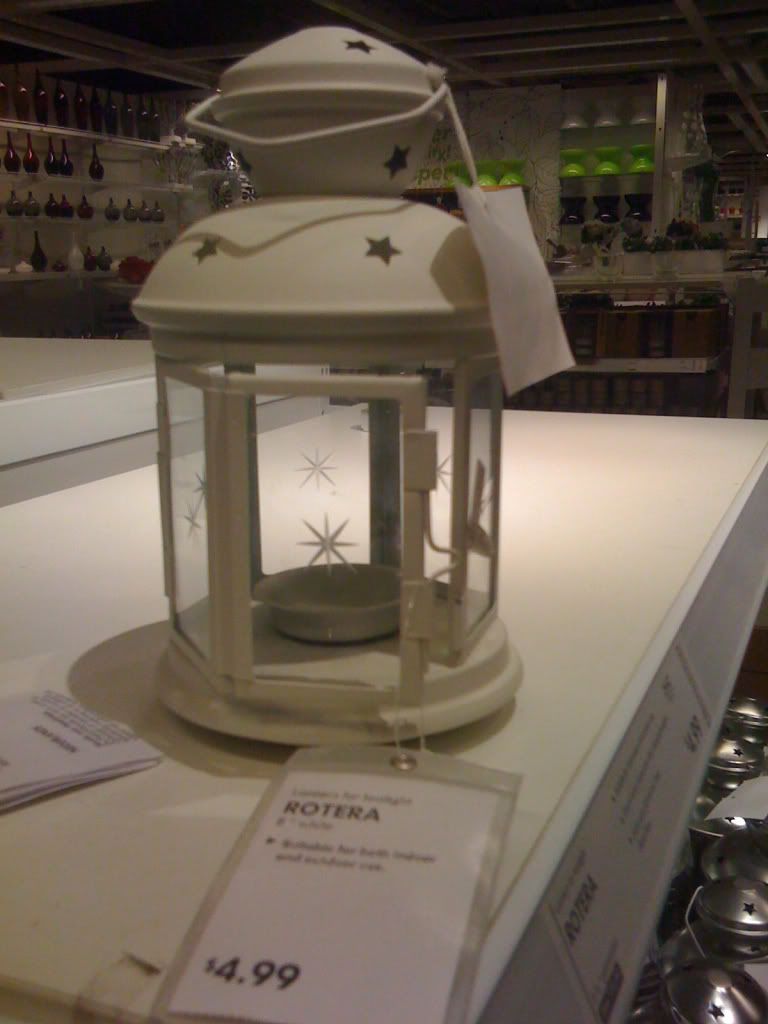 These adorable lanterns are from IKEA for $4.99!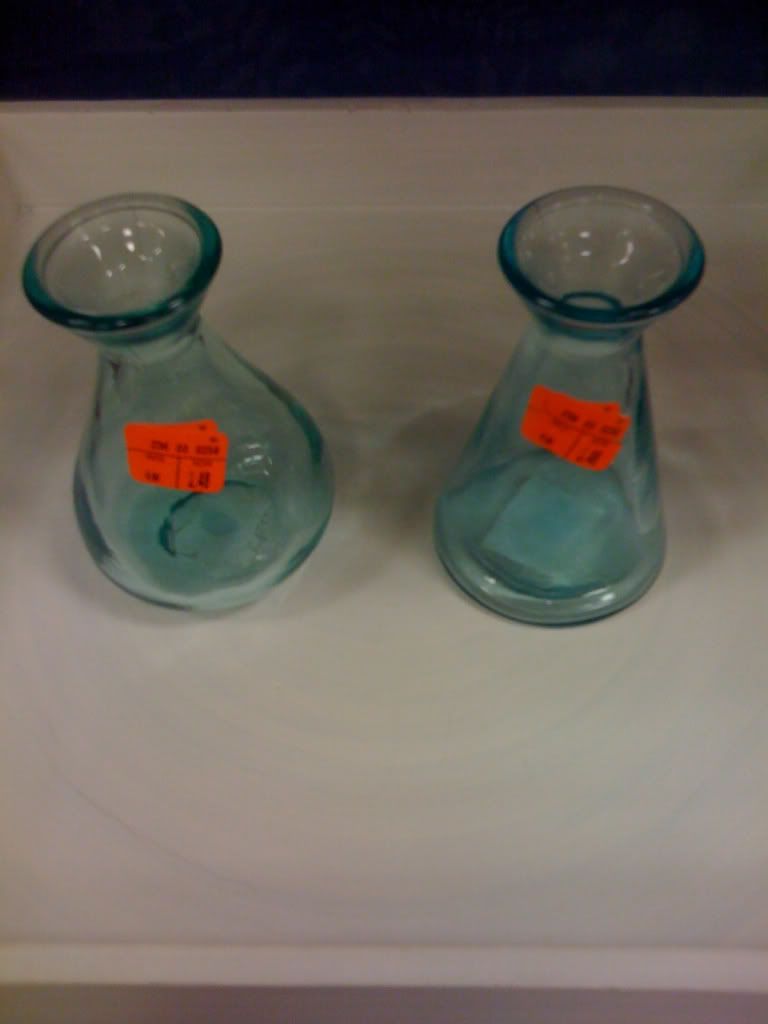 Saw these darling, recycled glass bud vases at Target for $2.50 each.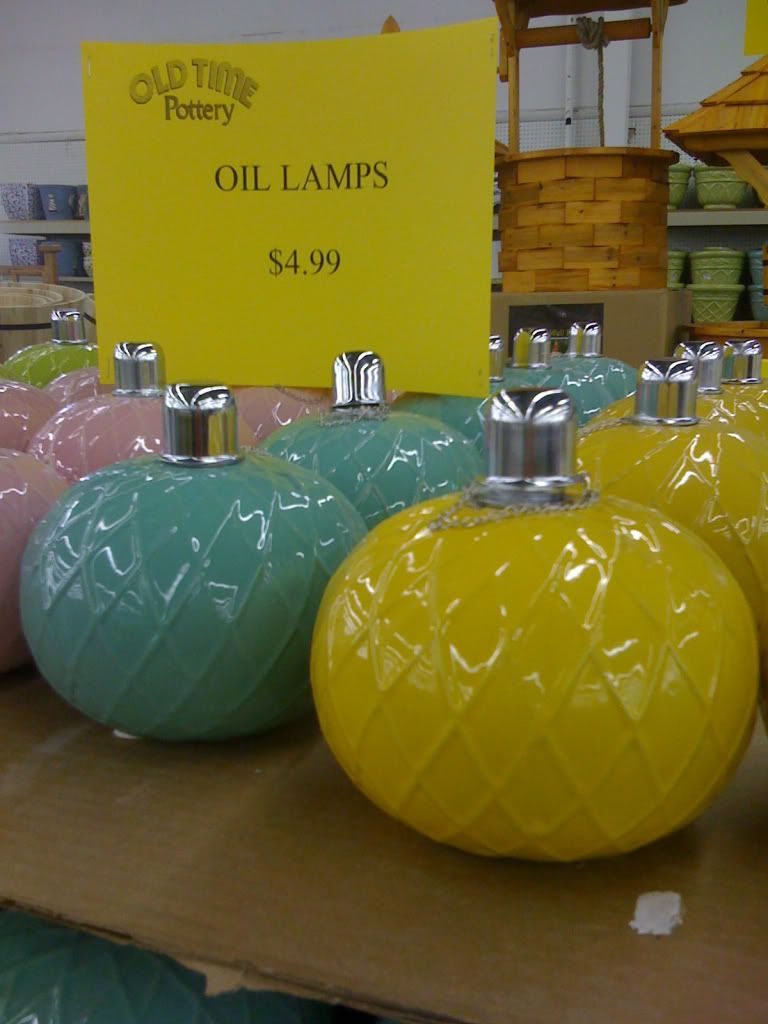 Found these oil lamps at Old Time Pottery in Murfreesboro… $5 each. Aren't the colors perfection?
More Old Time Pottery finds… each of these pieces are under $1 each!!!
Don't forget my lovely new blue Ball mason jars! 🙂 As of today, I've got 30 of them headed my way!
Found this pic on this post by Brooklyn Bride… this is a bit of inspiration for our tables. We are planning to do burlap runners on our round tables. 🙂 Perhaps I will make some napkins out of some different styles of country yellow cloths… it would be too cute. 🙂 I'm hoping to do a collection of different jars, vases, etc in the middle of the tables, with candles and a few flowers… very minimal, very eclectic, very chic. 🙂
Picture from here. See the different-patterned-but-same-color-scheme napkins? LOVE.
Share this post: