This post may contain affiliate links. Click here to learn more.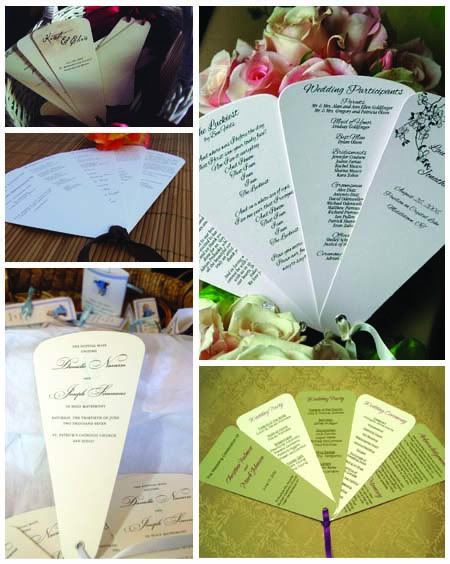 images from custom-programs.com
Since my wedding is going to take place outside, I thought this idea was SO great. Why not make your wedding program useful? Most of the sites I found online charge $3-6 dollars a program to make these double duty programs – but they could totally be DIY. Granted, it will be quite labor intensive, but I think it's perfect combination fan & program. All you'd need is the papers you want to use and a brass grommet or what they call an eyelet to make the pages movable. (And a whole heck of a lot of time to cut all the pages to shape). Then you can add pretty ribbons to the end that match your colors! And you can put your monogram on the front and everything! Man… I get WAY too excited about paper products!!! haha.