I'd apologize profusely for my absence over the last few days but frankly I am not sorry. 🙂 I seriously needed a break from thinking about all things wedding-related so I Iet my Google Reader pile up and took a few days away. Since E went out with friends last night I decided to finally try to catch up! Man, I don't know if I can let it go that long again… I had like 875 posts to read! Luckily I had nothing better to do so I actually read pretty much all of them… except a couple hundred by Perez Hilton- I can get the same dish from E! news! 😉
So, in trying to forget about all things wedding-related, I attended a wedding! haha! Saturday we went to the wedding of my first real boyfriend from high school who has been a good friend of mine for about ten years! It was a really cute wedding and I was glad to have been invited. We met in marching band freshman year and our parents became friends from being involved in the booster club. His mom was even our real estate agent so they spent alot of time together over the years! Anyway, I thought I'd share some pics that I took so this post won't be totally boring. 🙂 Enjoy!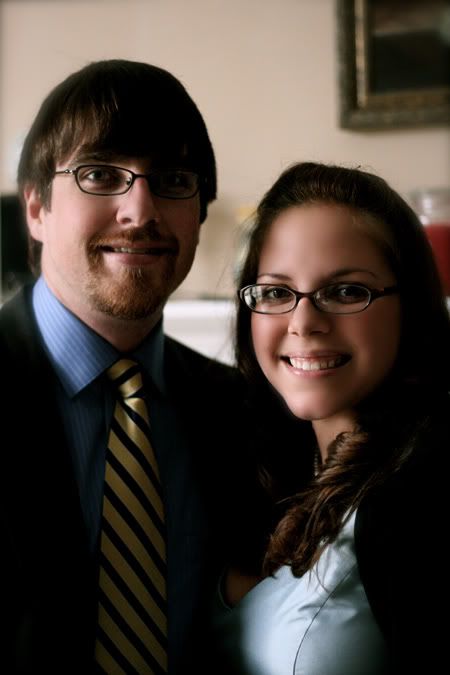 Me & E before the wedding
Pretty Flowers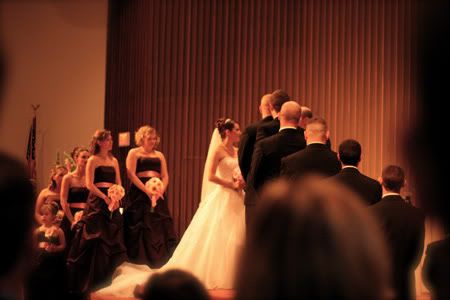 The Wedding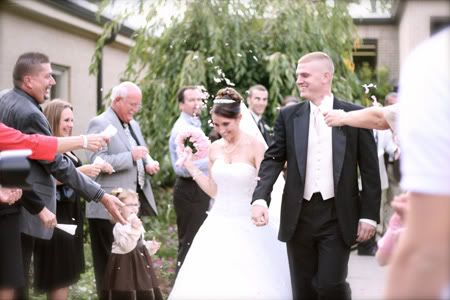 Their exit from the church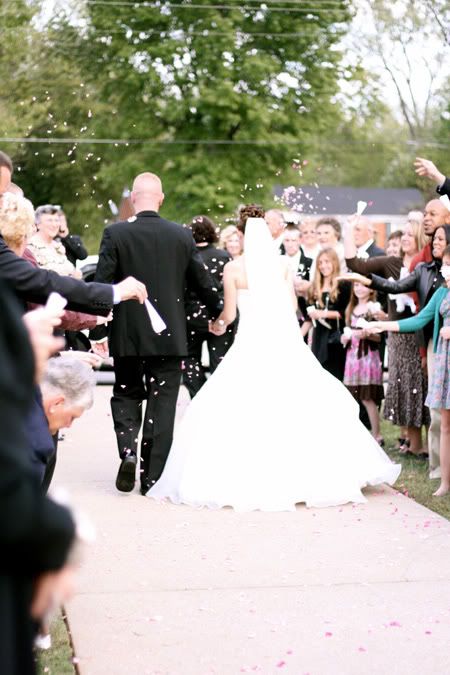 There they go!
M dancing with his momma- don't they look alike?!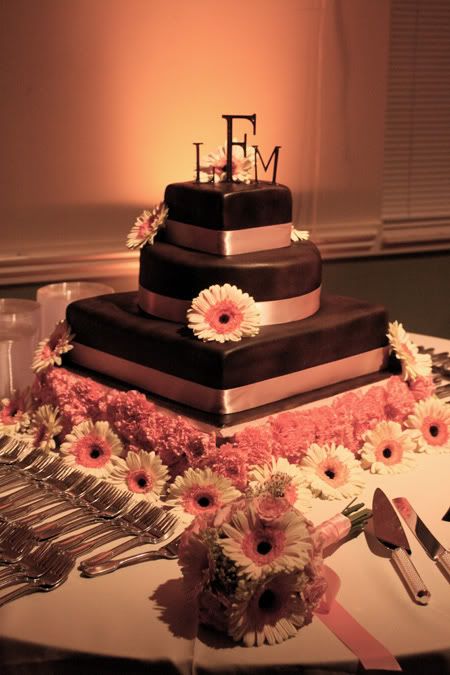 Their pretty cake!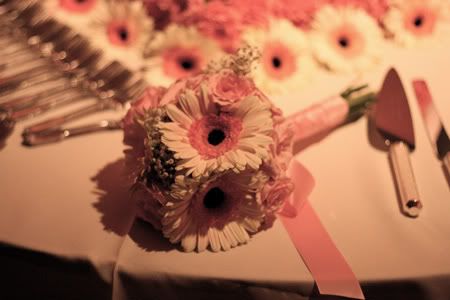 Maybe I shoulda used a flash…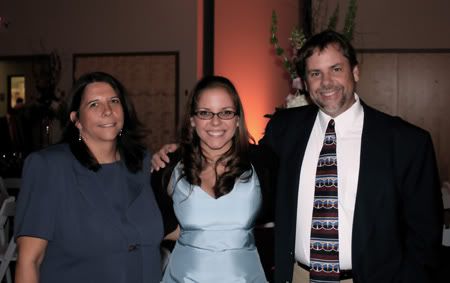 Me with my folks- who do I look more like? 🙂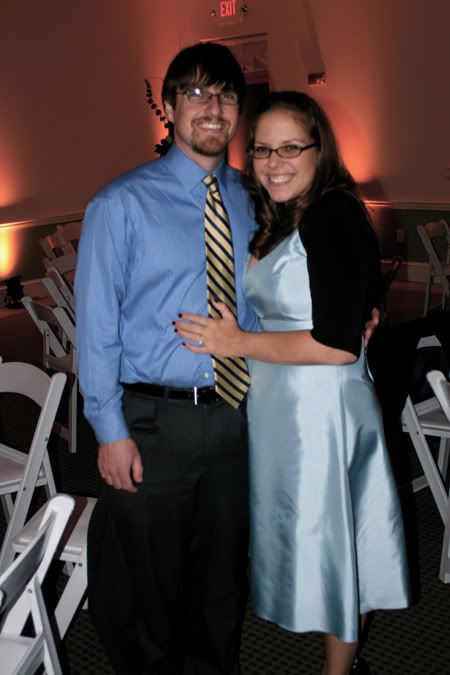 me & E again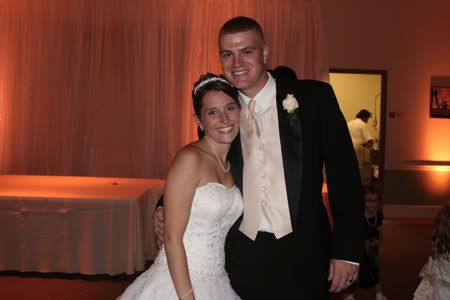 L & M- the lovely bride and groom!
So I told you about my Pink Eye- what a mess! Luckily it cleared up enough to have our engagement pictures taken! Hallelujah! The Wedding Gods have smiled upon me once again! 🙂
Share this post: