This post may contain affiliate links. Click here to learn more.
I told you all last week about how my BFF went to IKEA and found some great stuff for decorating tables for the reception. Well, she sent me some pics and I was so excited to see all the affordable things we could use. I went to IKEA's website and searched myself. This is what I liked: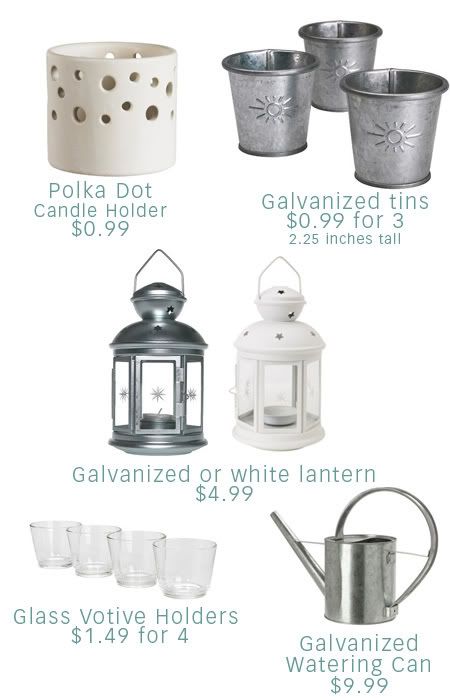 The polka dotted candle holders would cast a nice glow on any table! And the small galvanized tins could be used for candles or flowers- 3 for a buck- that seems like a sweet deal to me! I also LOVE these lanterns. They are so sweet and simple and would add some great ambiance to the reception site. Of course, who doesn't love votive holders- bunched together, candles create an awesome glow. And I just thought the watering can was so sweet- it would definitely add some southern flair to the reception- you could fill it with some wildflowers and surround it with candles- so chic! 🙂
The closest IKEA is in Atlanta and I might just have to make a trip over there soon!