This post may contain affiliate links. Click here to learn more.
It might be the graphic designer in me, but I just LOVE letters. I love how they're all so different and unique- typography was my absolutely favorite class in college. I really love seeing how people have used letters to decorate their home or to add special flair on their wedding day. Here's a cute idea I've seen around the web: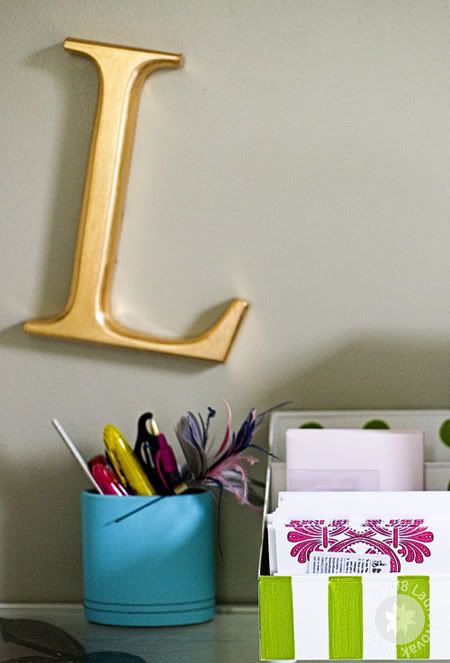 Amazing photog Laura Novak has this little L hanging by her work space. Cute, no?