'Maid To Order
When you shop via links on our site, we may earn a small commission if you make a purchase.
Learn more.
We all want our bridesmaids to look wonderful on our big day (just not more beautiful than us) as a compliment to our beauty. I have been a bridesmaid and maid of honor six times now. For awhile my closet event looked like 27 Dresses because I had the same issues of holding on to the dresses because I held on to the memories/friendships I had with the women for dresses. I bought in to the "you can shorten it and wear it again" even though some were already short. Only that never happened of course. They just sat around collecting dust and taking over my closet. While I thought about pulling a Jane and having all my maids wear the dress I had to wear to theirs, I felt that might be a little cruel. But still funny.
Here is a preview of me through the years (sixth wedding photos still pending):
Needless to say, I think I am an expert on being a bridesmaid.  I know the cost, the sacrifice, the melt-downs and drama (and yes there has been many) and making sure the bride gets down the aisle. Sometimes its super fun, other times all you can do is roll your eyes and go with it.
When it came to my bridesmaids, I wanted them to be there for me but I also wanted them to enjoy the day as much as possible. So that brought me to bridesmaid dresses. Like many of you, I have women in my wedding party that range in size from about a 4 to a 2x. I wanted them to all look unified but still comfortable and pretty in whatever they were wearing.
I found an Etsy shop called NataJane that specialized in convertible dresses and was perfect!  The dress could be wore at least 12 different ways so no matter what they could all look amazing in their own style but unified with the same dress.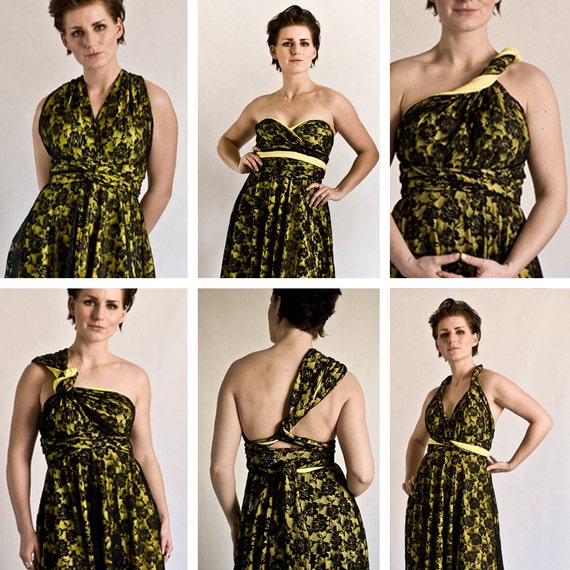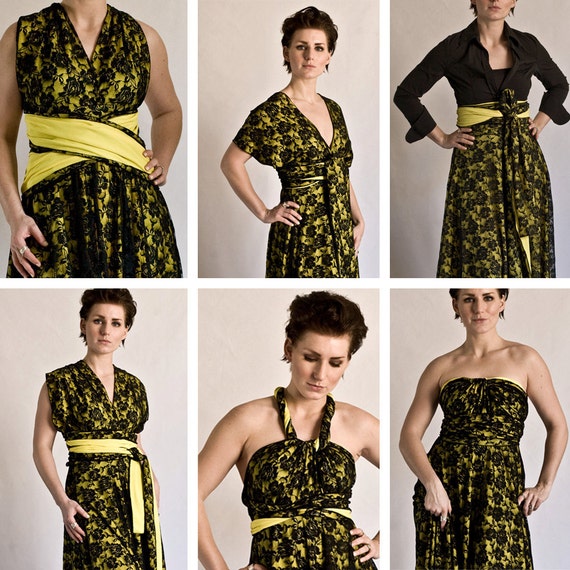 The dress comes in a short or long version and in 45 different colors and a shiny or matte finish! Seriously, I was so sold.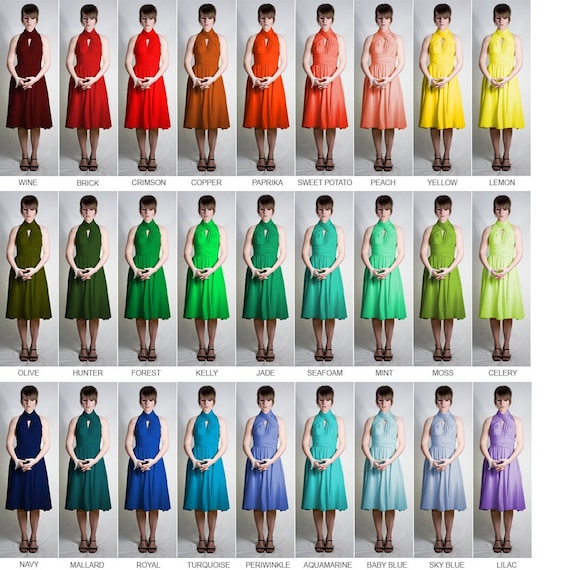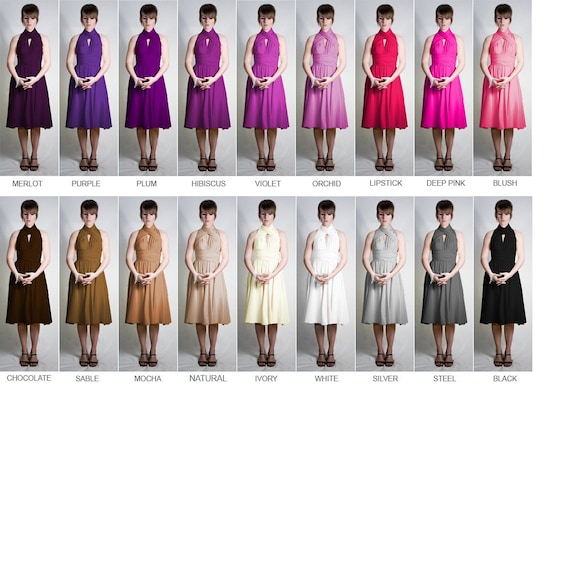 I gave my bridesmaids the option of choosing the short or long dress after reminding them that it is October and it can be hot or cold at that time of year. They chose the longer version for more of a maxi dress feel. I loved it since I wear a ton of maxi dresses and they would sort of match my dress (previous post here).
To match my colors, I chose the Plum color in the matte finish. The cost to the girls was $210 plus shipping. Not horrible for a bridesmaids dress.
Green measures taken:
1. Bought from independent, small business, supports economy.
* 27 Dresses photos from AllMoviePhoto and FanPop, dress photos from NataJane