Our friends K & T got married last weekend in Downtown Franklin, TN. E was the best man- so while he was busy doing his best-manly duties, I occupied my time by taking photos of this lovely backyard wedding! I just had the best time at their wedding so I thought I'd share some of the shots I got over the course of the day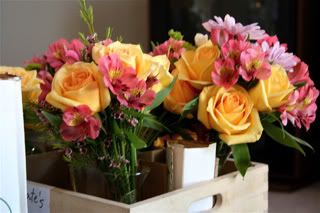 The beautiful flowers!
The blushing bride!
The Lovely Bridesmaids!
The fans that were placed on each of the chairs. Which really came in handy because it was a SCORCHER!
The bride and her daddy.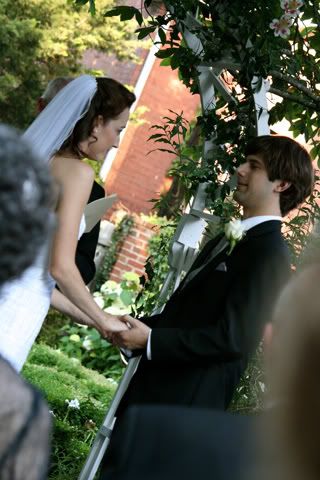 Exchanging the vows!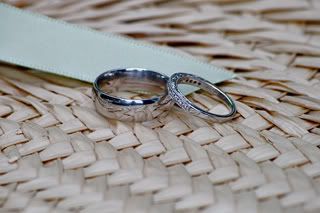 The BLING!
And the exchanging of the bling…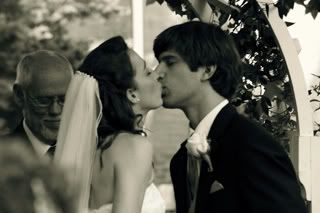 The kiss…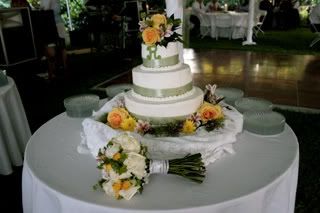 The yummy yummy cake! (Which I never got a piece of… sad day…)
The backyard wedding was held on the groom's parents' property. They set up chairs, a tent, a dance floor, and tables. They had a live band that played some rockin' oldies music, and there was plenty of beer and wine to fuel the fun! It was a great wedding!!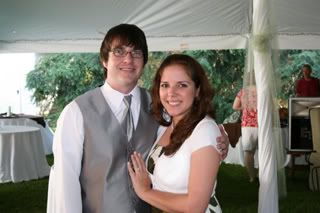 And last, but not least, a pic of me and E. 🙂
We are so happy for K & T! But extremely jealous because they just spent the last week in Jamaica, mon!! 🙂
Share this post: