30 Secret Celebrity Weddings to Inspire Your Elopement
When you shop via links on our site, we may earn a small commission if you make a purchase.
Learn more.
Even famous people with access to all the money in the world sometimes opt for a simple, scaled-back, or even secret wedding celebration. Stacker shares 30 secret celebrity weddings.
Intimate details about a celebrity's career and life are readily leaked to curious fans, so it's understandable that some famous people might want to keep the most important day of their lives—their weddings—under wraps. Many celebs go well out of their way to ensure their privacy, from keeping locations secret from guests until the last moment to simply eloping while on vacation.
After living every day in the public eye, it can be refreshing to keep a private ceremony under wraps. And for others, it's important to separate their celebrity from their personal life (especially for stars marrying people who aren't public figures). In these cases, it's not uncommon for adoring fans to find out about their favorite celebrity's wedding from representatives or close friends who leaked the news to a tabloid.
30 secret celebrity weddings
Stacker has compiled a list of 30 secret celebrity weddings, curated from various news outlets and celebrity magazines. You'll find details like when the couple tied the knot, how the news of their wedding went public, big-name guests, and other fun, top-secret celebrity wedding facts.
RELATED: 30 notable celebrity endorsements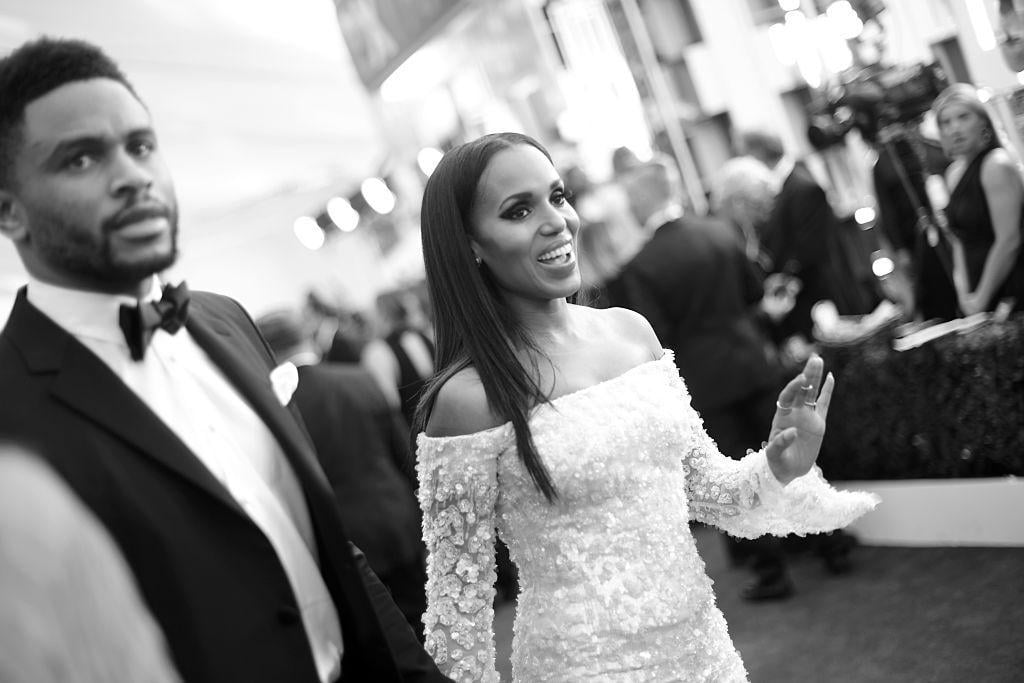 Kerry Washington and Nnamdi Asomugha
"Scandal" frontwoman Kerry Washington married actor, producer, and former football player Nnamdi Asomugha in a secret 2013 ceremony. The couple tied the knot at a friend's house in Idaho, and had guests flown in for the festivities by private jet. An unnamed attendee broke the news of the couple's wedding to People about a month after the couple said "I do."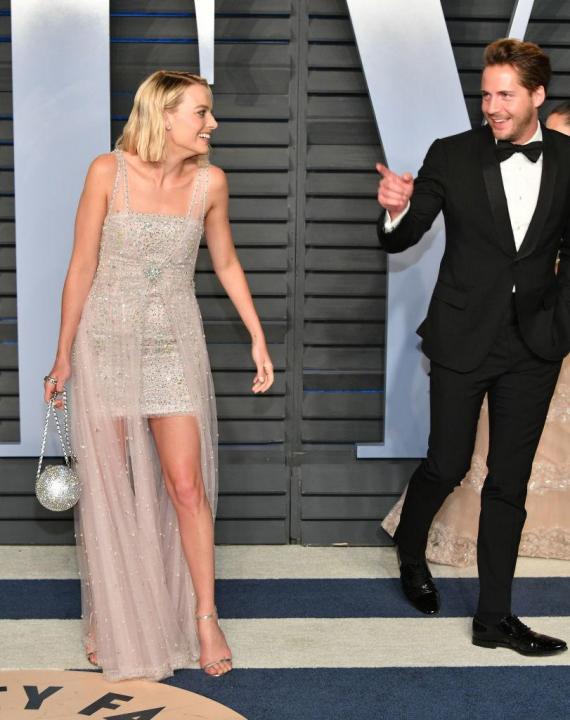 Margot Robbie and Tom Ackerley
The "I, Tonya" star married film director Tom Ackerley in 2006 in the coastal town of Byron Bay, Australia. Robbie and Ackerley were so determined to keep their nuptials hush-hush that they had security guards confiscate guests' cameras and phones. Nevertheless, NewsCorp published some photos of the wedding site and of Robbie's dress only a day after. With buzz about the wedding circulating, Robbie confirmed the rumors by posting a photo on Instagram with her ring in full view.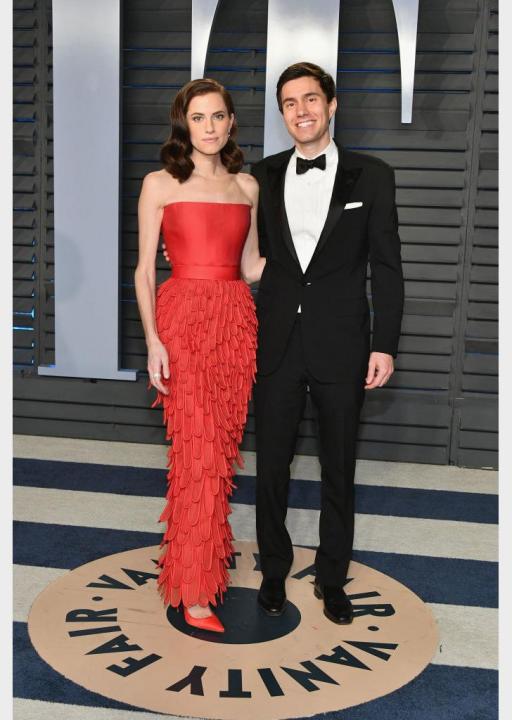 Allison Williams and Ricky Van Veen
"Girls" actress Allison Williams and co-founder of CollegeHumor Ricky Van Veen were married in 2015 at Brush Creek Ranch in Saratoga, Wyo. "Girls" co-stars Lena Dunham, Jemima Kirke, and Zosia Mamet were among the guests, and Tom Hanks officiated. Mindy Kaling attended and posted a photo to Instagram, but she wasn't the one to ruin the secret. As it turned out, an unnamed source told Page Six about the couple's covert ceremony. The celebrity news site broke the story a day before the nuptials took place.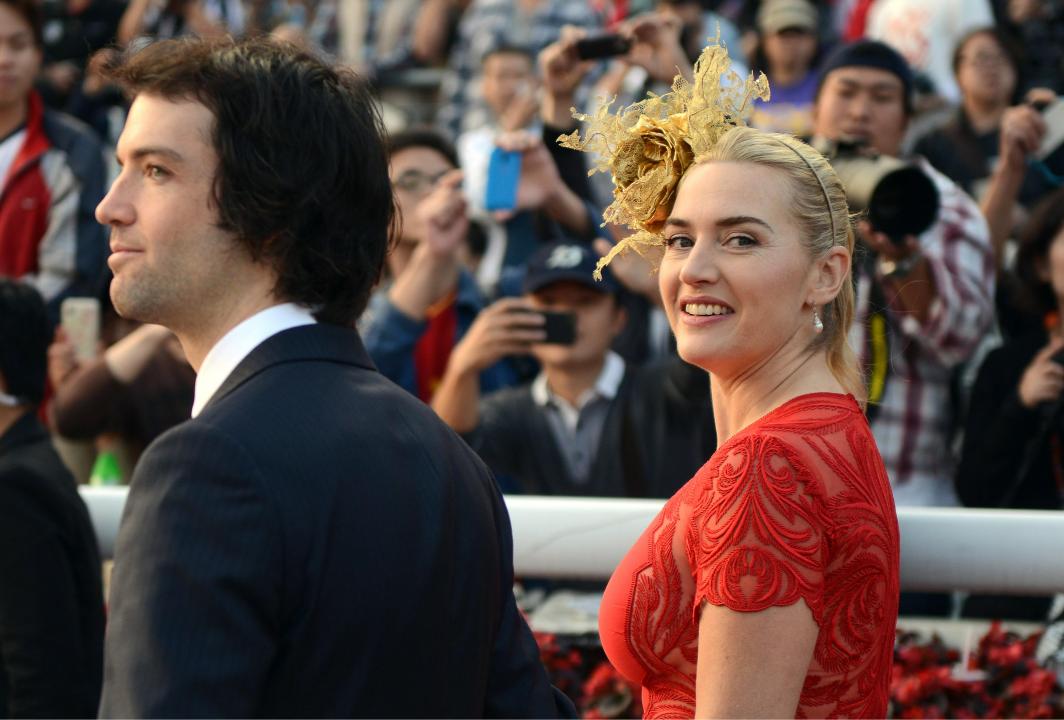 Kate Winslet and Ned Rocknroll
Kate Winslet and Ned Rocknroll got hitched in December of 2012. And although the couple's guest list consisted mainly of family and close friends, Winslet's "Titanic" co-star Leonardo DiCaprio walked her down the aisle. US Weekly reported on the ceremony later that month; Winslet's rep confirmed the news.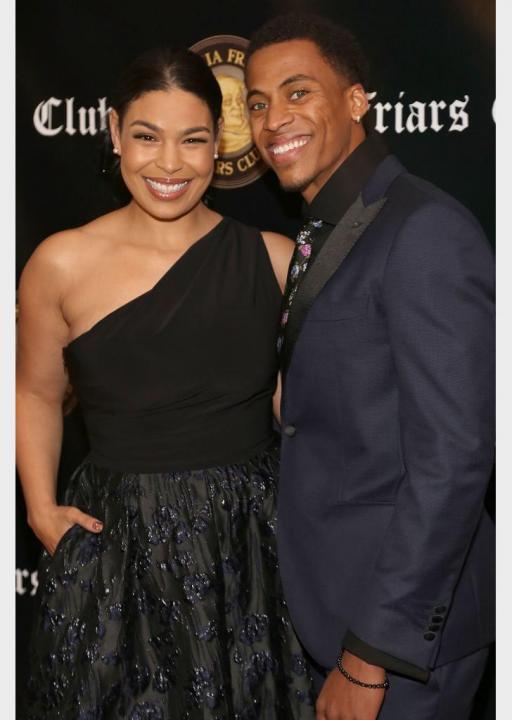 Jordin Sparks and Dana Isaiah
"American Idol" winner Jordin Sparks eloped with model Dana Isaiah in the summer of 2017 while on vacation in Hawaii with a few friends. Sparks shared the news with People in November of that year. She and Isaiah welcomed son Dana Isaiah Thomas Jr. in May of 2018.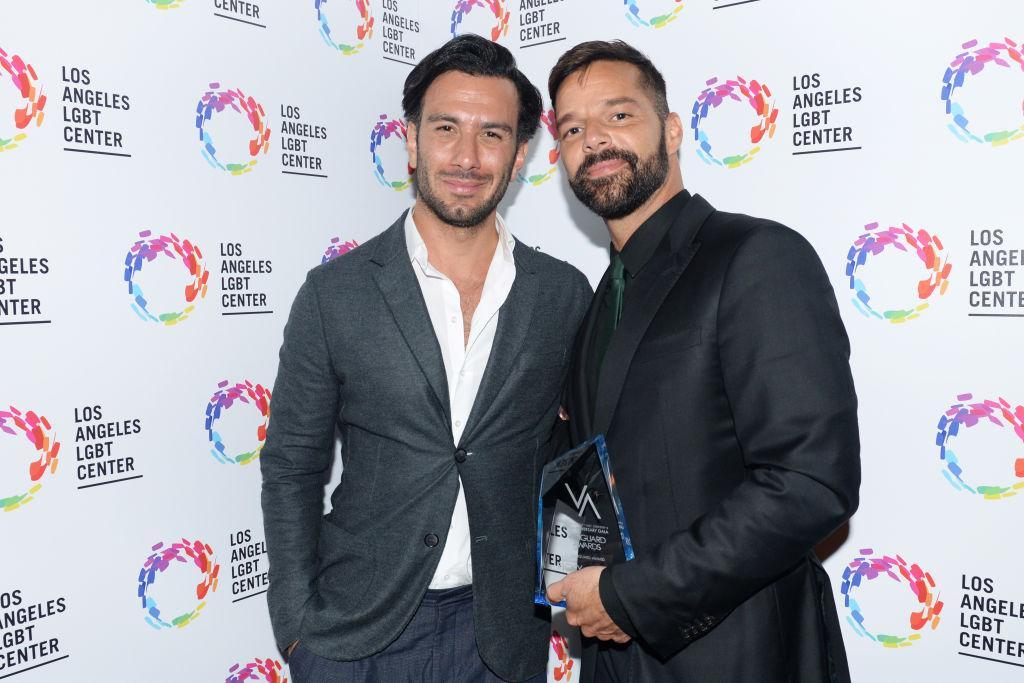 Ricky Martin and Jwan Yosef
Ricky Martin revealed to news outlets in January 2018 that he and husband Jwan Yosef had exchanged vows and signed paperwork to be married, and would be celebrating with a big party later in the year. The couple announced their engagement on "The Ellen DeGeneres Show" in 2016.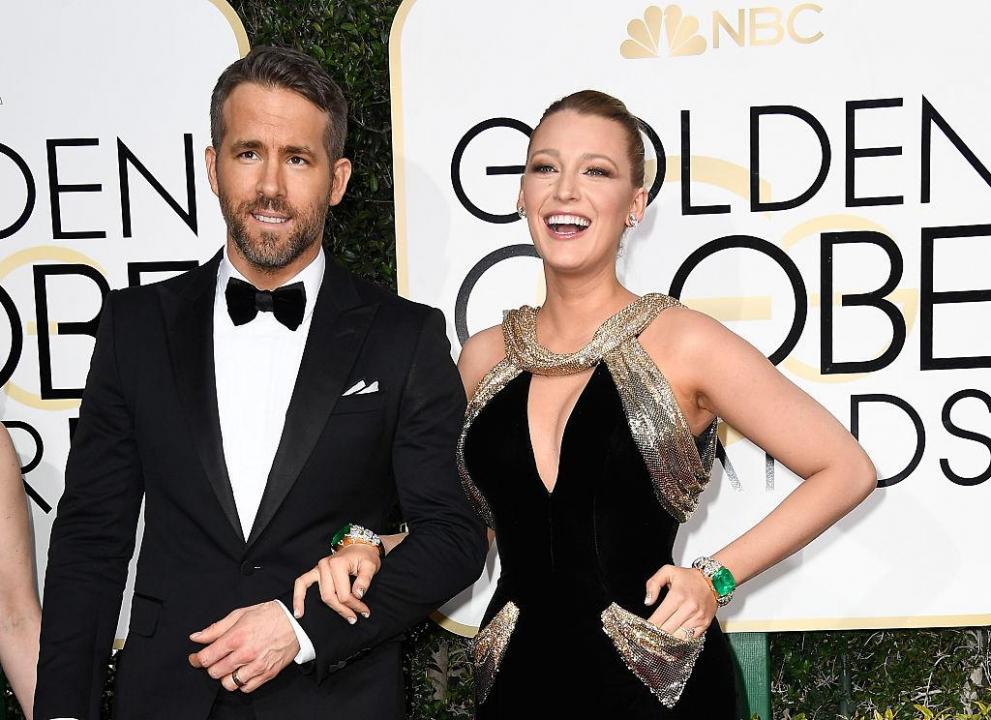 Blake Lively and Ryan Reynolds
Blake Lively and Ryan Reynolds married in 2012 at Boone Hall Plantation in Mt. Pleasant, S.C. Only close friends and a few industry insiders attended the ceremony, including Lively's manager. Florence Welch of Florence and the Machine DJed the reception. Local radio station 95.1 FM broke the news by tweeting about the affair, and on-air personality Kelly Gukanovich gave E! News a scoop, as well.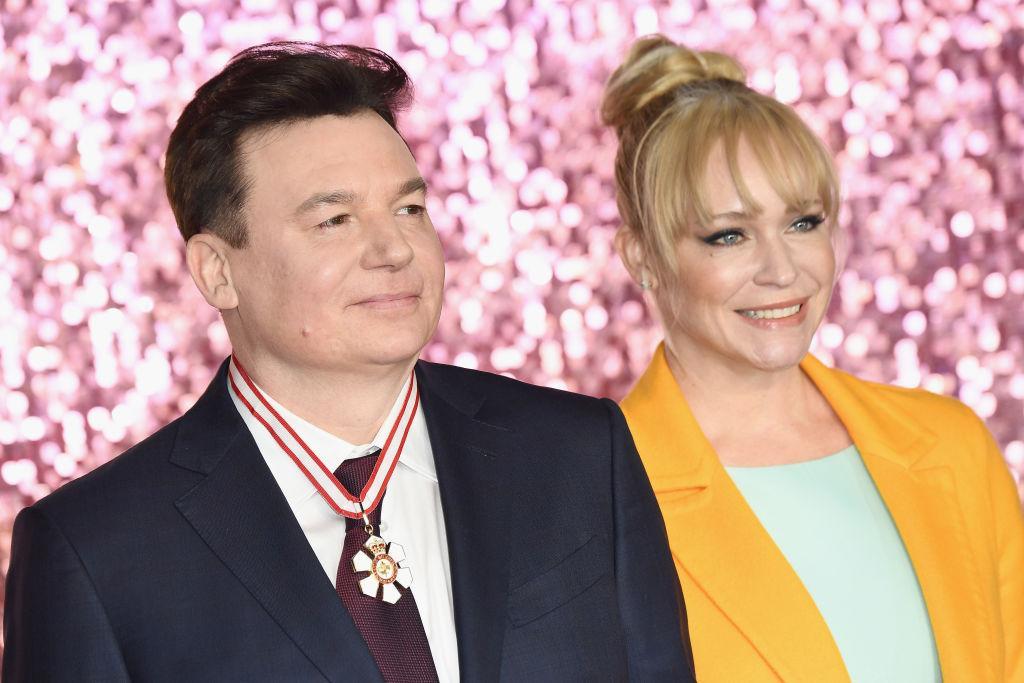 Kelly Tisdale and Mike Myers
The "Austin Powers" star tied the knot with longtime girlfriend Kelly Tisdale in New York City in late 2010 while surrounded by close family and friends. News of their nuptials went public the following March, allowing the couple to keep their marriage a private affair for a surprising five months.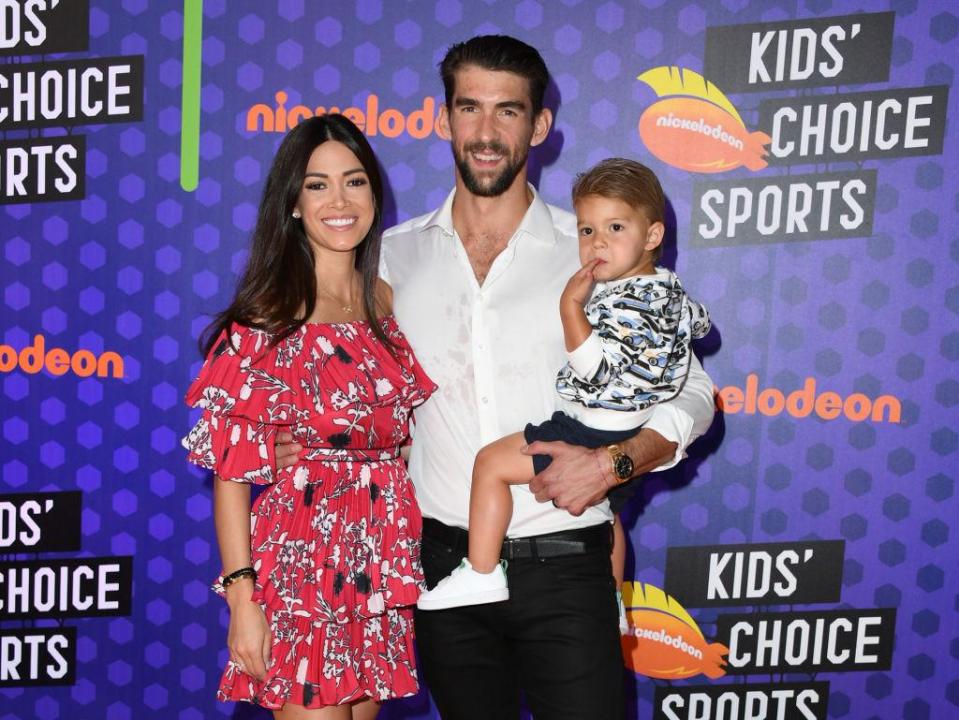 Nicole Johnson and Michael Phelps
Nicole Johnson and Michael Phelps took the plunge with a very private ceremony in June 2016 in Arizona, less than two months before Phelps competed in the Summer Olympics in Rio. About four months later, Phelps revealed all in a Facebook Live video. It turns out the couple opted for a ceremony ahead of the Olympics in order to simplify travel logistics for Johnson and the couple's son, Boomer Phelps.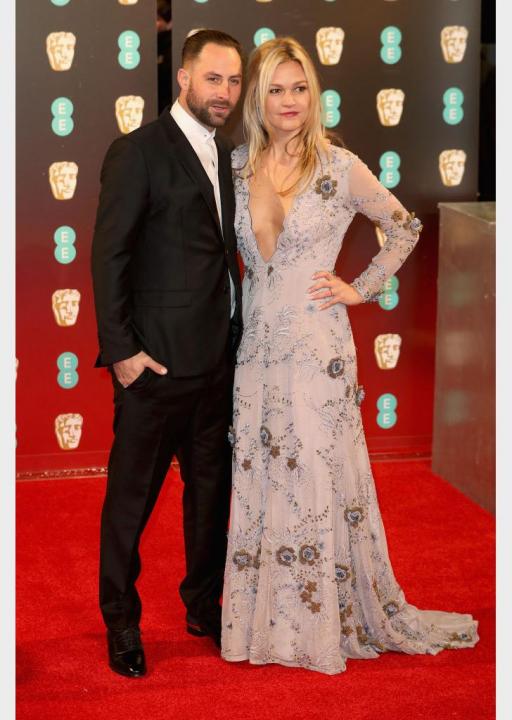 Julia Stiles and Preston J. Cook
The "10 Things I Hate About You" star married Preston J. Cook over Labor Day weekend of 2017. The couple was expecting their first child at the time, so Stiles broke the news a couple of weeks later via an Instagram post of Cook's hand on her stomach. The caption: "Who doesn't love a shotgun wedding?" They exchanged vows in front of two friends on a Seattle beach.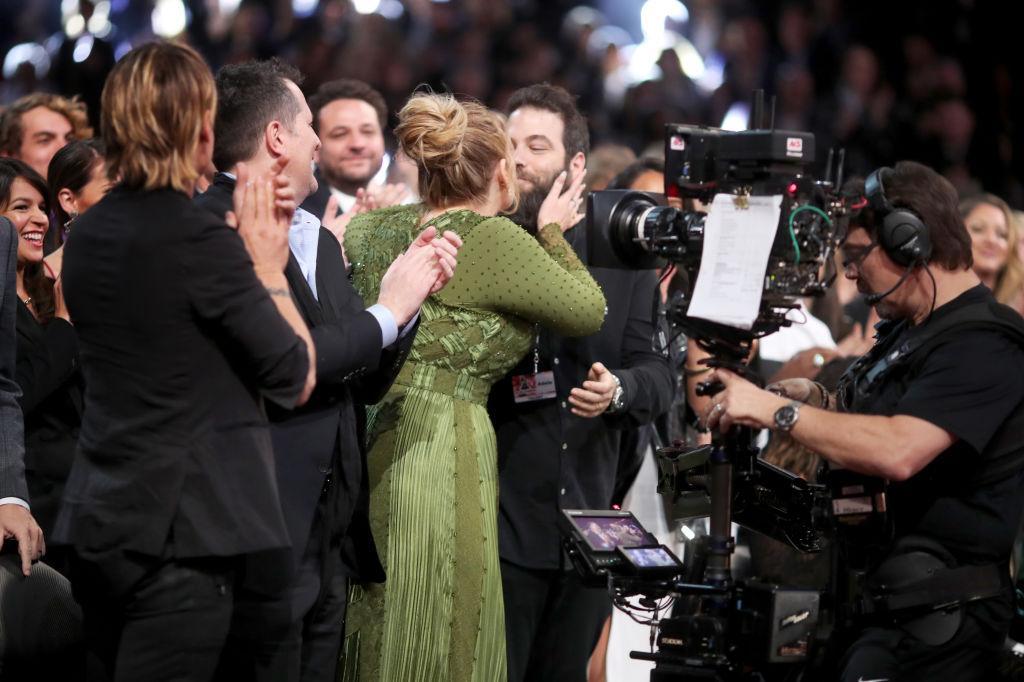 Adele and Simon Konecki
Pop sensation Adele and boyfriend Simon Konecki said "I do"just after Christmas of 2016. Adele officially broke the news at the Grammys the following year. The couple walked down the aisle at their Los Angeles residence while surrounded by family and close friends—including Adele's manager Jonathan Dickins, and fellow power couple Robbie Williams and Ayda Field.
Jessica Alba and Cash Warren
It's been 10 years since Jessica Alba and Cash Warren got married in a Beverly Hills courthouse with no guests. Jessica Alba's rep gave the scoop to People a day after the couple tied the knot. They dressed casually: Alba wore a blue dress and her hair in a ponytail, while Warren wore a white shirt and brown pants.
Ellen Page and Emma Portner
News of Ellen Page and choreographer Emma Portner's marriage broke in early January 2018 when Page posted an Instagram photo of both of their hands sporting wedding bands with the caption "I can't believe I get to call this extraordinary woman my wife." Portner Instagrammed the same photo with a similar caption.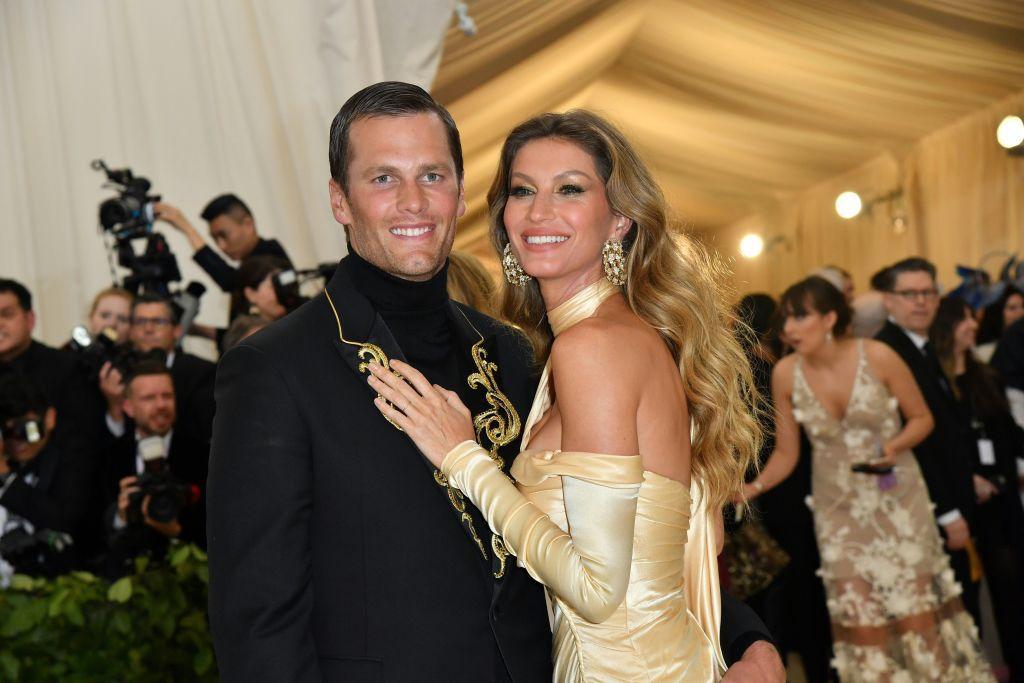 Gisele Bündchen and Tom Brady
Supermodel Gisele Bündchen and Patriots quarterback Tom Brady tied the knot in late February 2009. In her 2018 autobiography, Bündchen shared that they had a very small ceremony of just 40 people who convened in her living room. A source broke the news to People magazine the day after the wedding.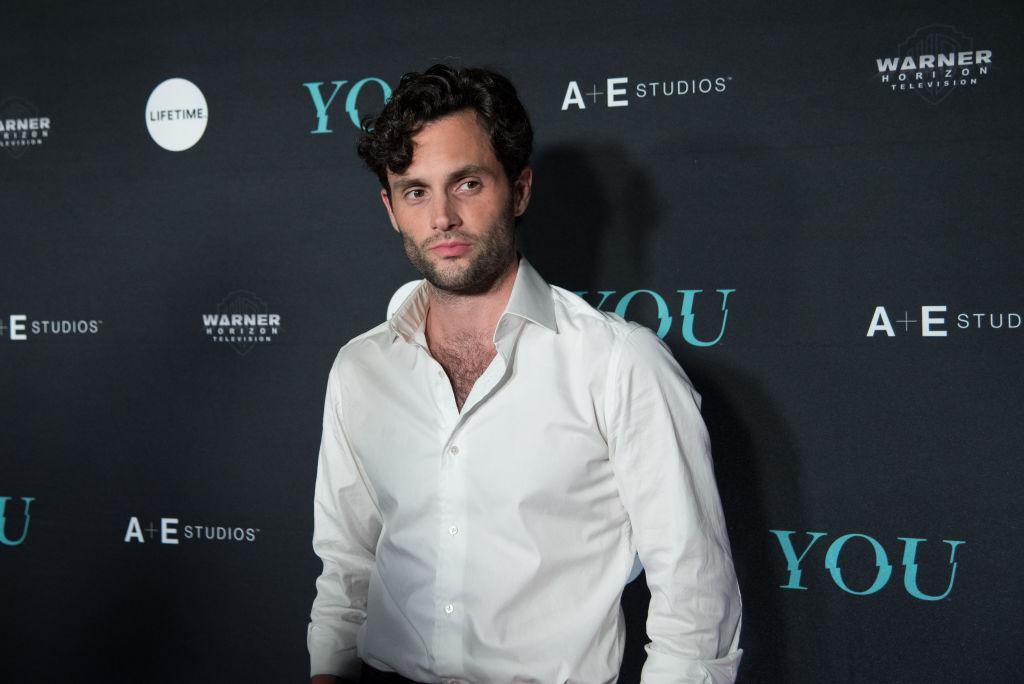 Penn Badgley and Domino Kirke
"Gossip Girl" actor Penn Badgley and English-American singer Domino Kirke were married in a courthouse in February 2017 and threw a larger bash in June of that year. Kirke and several of their guests, among them Debra Messing, Heidi Klum, and "Law and Order" actress Mariska Hargitay, posted photos to Instagram the weekend of the wedding. Badgley and Kirke, both musicians, serenaded their guests.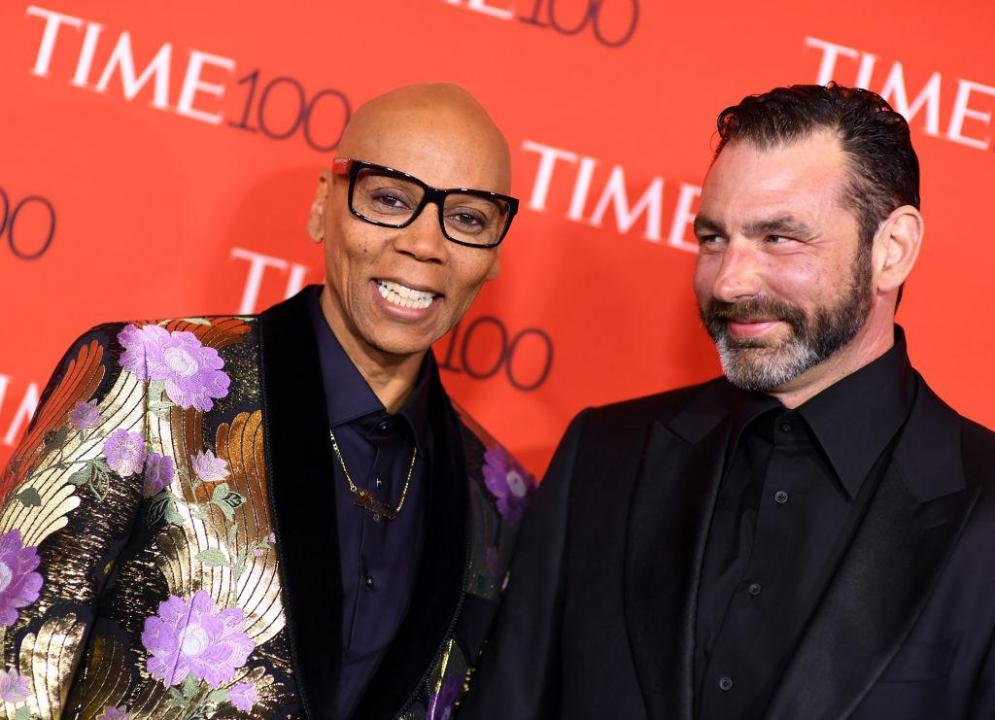 RuPaul and Georges LeBar
"Drag Race" host RuPaul and partner Georges LeBar got married on their 23rd anniversary (and LeBar's birthday) in January of 2017. The couple managed to keep their wedding out of the limelight for two months until RuPaul revealed their nuptials to news outlets.
Rima Horton and Alan Rickman
The late British actor Alan Rickman and girlfriend Rima Horton were together since they were teenagers and finally made their relationship official in April of 2015 at New York's City Hall. Next to no guests were present; and afterward, the couple walked across the Brooklyn Bridge to get a bite to eat. Rickman disclosed the news to German newspaper Bild in an interview about secrets to relationship success.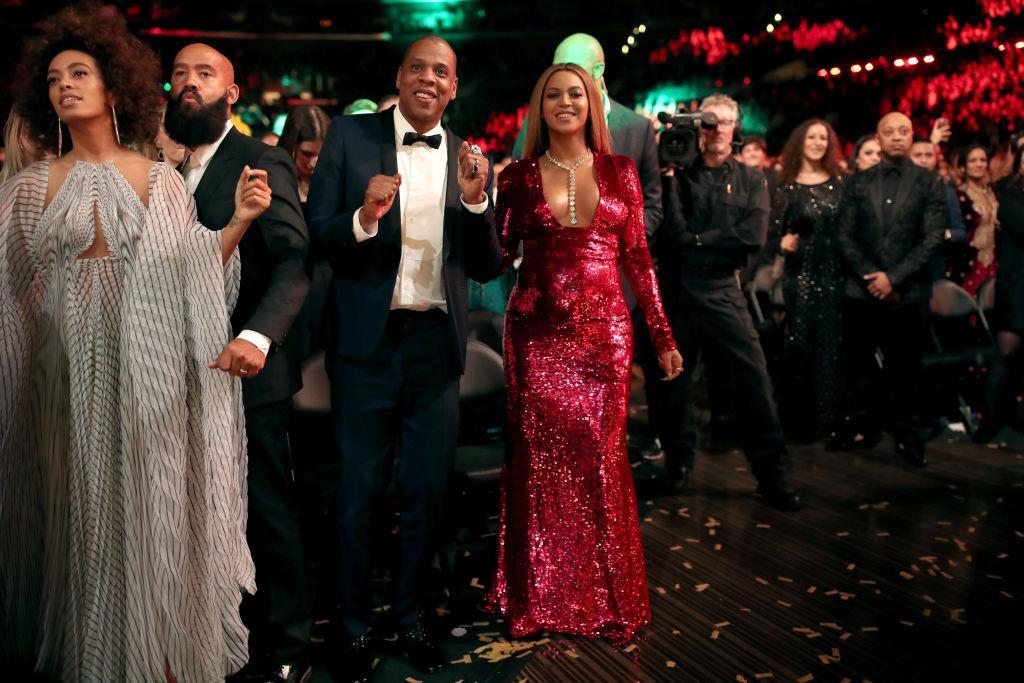 Beyonce and Jay-Z
This musical power couple were so secretive about their wedding, they didn't even announce their engagement. The pair was seen in 2008 getting a marriage license in New York, and officially took the plunge in April of that year with a guest list limited to family and close friends. Beyonce did not speak publicly about the wedding for six months, but the couple has since shared photos and video clips of their nuptials, including a clip of cutting the cake.
Kate Mara and Jamie Bell
These "Fantastic Four" co-stars got married in July of 2017 in a neighbor's charming, old house across the street from their own. The couple apparently couldn't find a venue they liked, so they approached their neighbor, who gladly agreed. The marriage was publicly announced after the fact via social media, with photos of them kissing through blurry, orange-tinted light.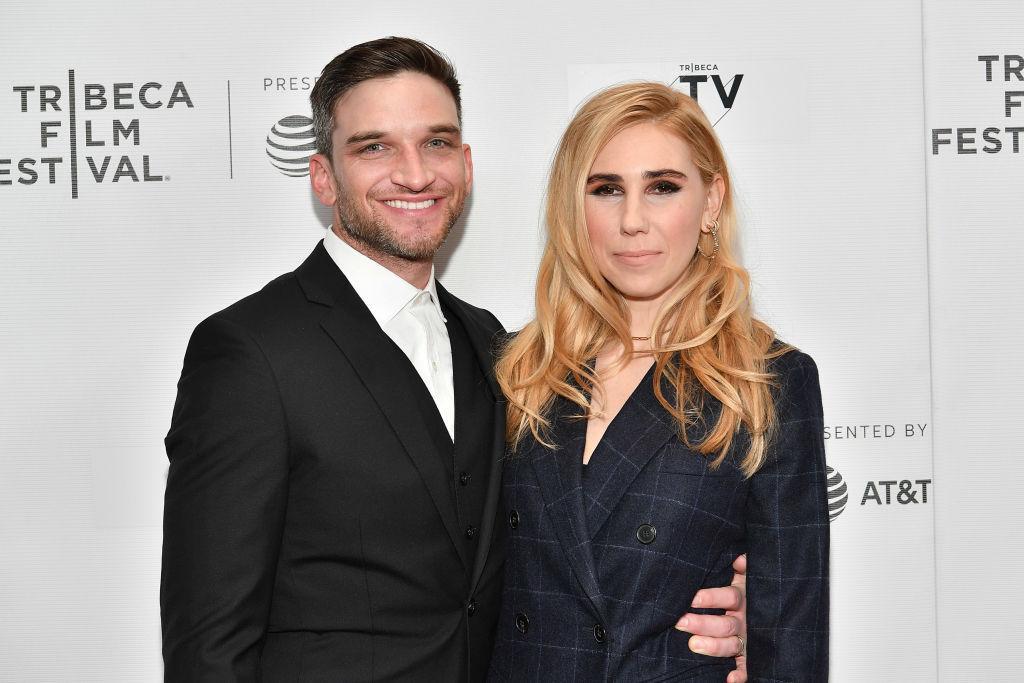 Zosia Mamet and Evan Jonigkeit
These two actors made it official in October of 2016 at the Cedar Lakes Estate in Port Jervis, N.Y. The couple's relatively small group of guests consisted mostly of family and good friends. Alaina Moore and Patrick Riley of indie rock band Tennis played for Mamet's procession up the aisle. Mamet discussed some of the details of her wedding with Stephen Colbert on "The Late Show" months after the fact, but some outlets picked up the news just a day after the nuptials when Mamet and her stylist shared some Instagram photos.
Calista Flockhart and Harrison Ford
Harrison Ford and Calista Flockhart said their vows in June of 2010 at the Governor's Mansion in Santa Fe, N.M. The couple's 9-year-old son, as well as friends Governor Bill Richardson and his wife, were there to witness the ceremony. Reps of Ford and Flockhart gave the scoop to People the day after.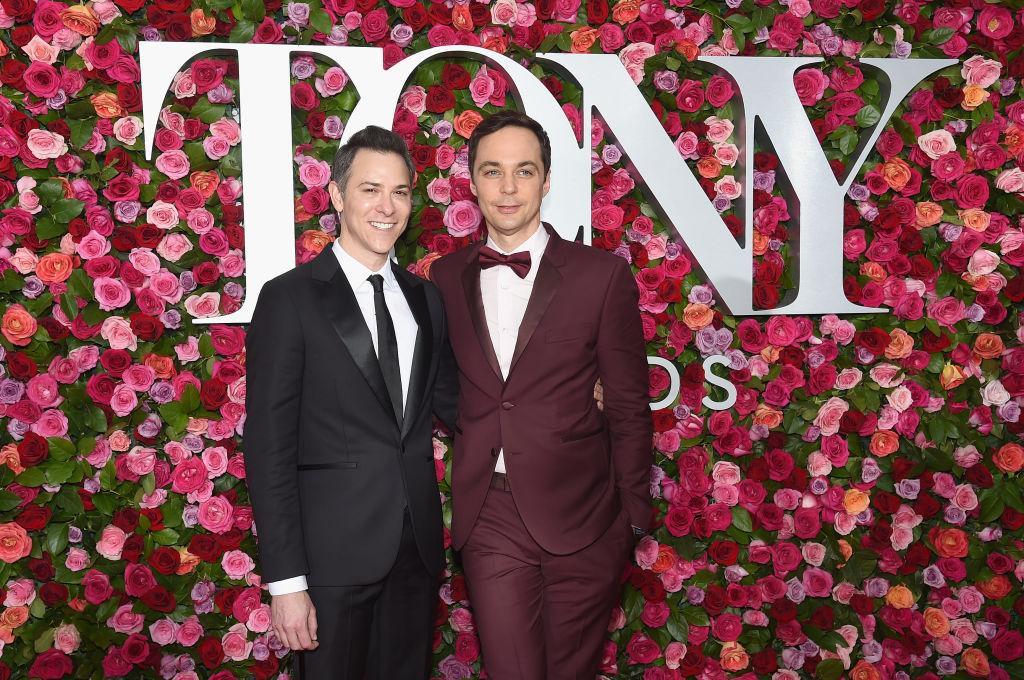 Jim Parsons and Todd Spiewak
The "Big Bang Theory" actor married longtime boyfriend Todd Spiewak at New York City's Rainbow Room in May of 2017. Parsons' rep verified their nuptials with Page Six the same day. Parson's TV co-star Mayim Bialik was in attendance and raved about their beautiful ceremony with an Instagram photo of the beaming newlyweds.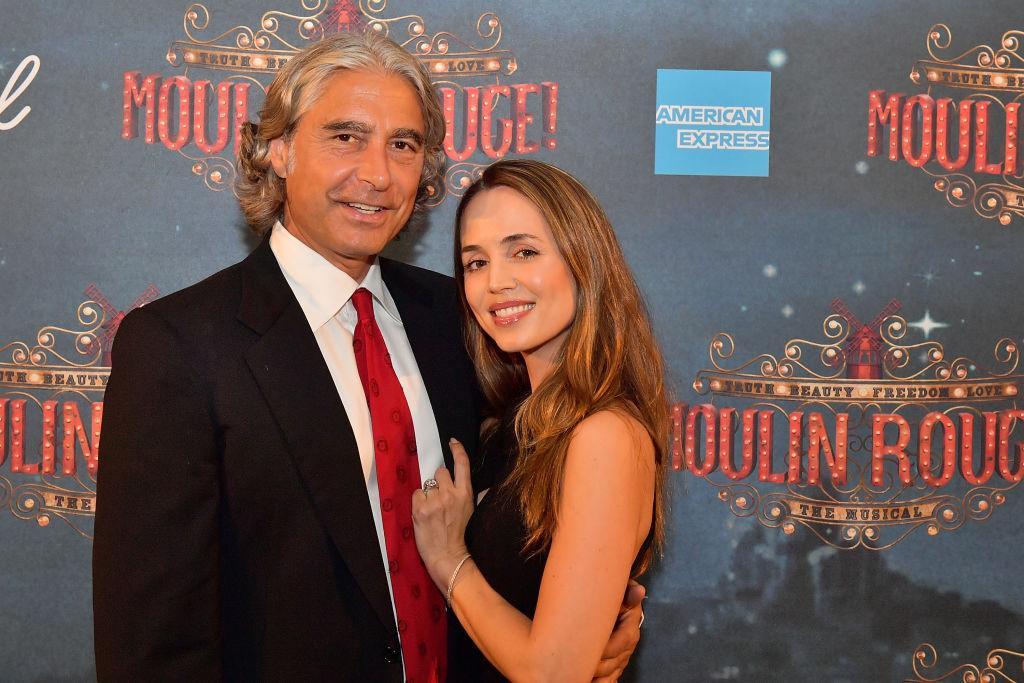 Eliza Dushku and Peter Palandjian
The "Buffy the Vampire Slayer" actress and tennis player Peter Palandjian got hitched late in the Summer of 2018 in the courtyard of the Boston Public Library. Eliza Dushku publicized the news about a month after the ceremony via Instagram. Waterfalls of white flowers and numerous lanterns surrounded the couple as they said their vows.
Sonni Pacheco and Jeremy Renner
The "Avengers" actor married Canadian model Sonni Pacheco in 2014, but kept most of the details about their nuptials under wraps. Renner broke the news in an interview with Capitol File the same year, but emphasized how much he values privacy for himself and his family.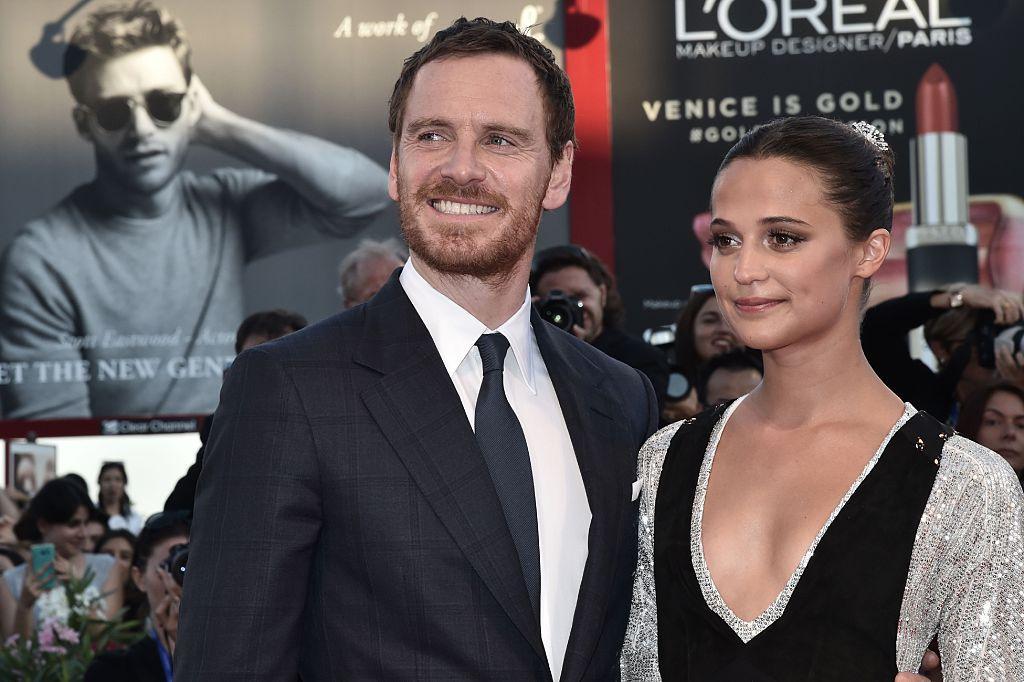 Alicia Vikander and Michael Fassbender
These two actors tied the knot in Ibiza, Spain, in October of 2017, about a week before outlets got ahold of the news. Although Ibiza has racked up a reputation for being a party destination, it has also become a popular spot for laidback escapes. Seen at the reception was English director Steve McQueen, who worked with Fassbender on a handful of films, including "Shame."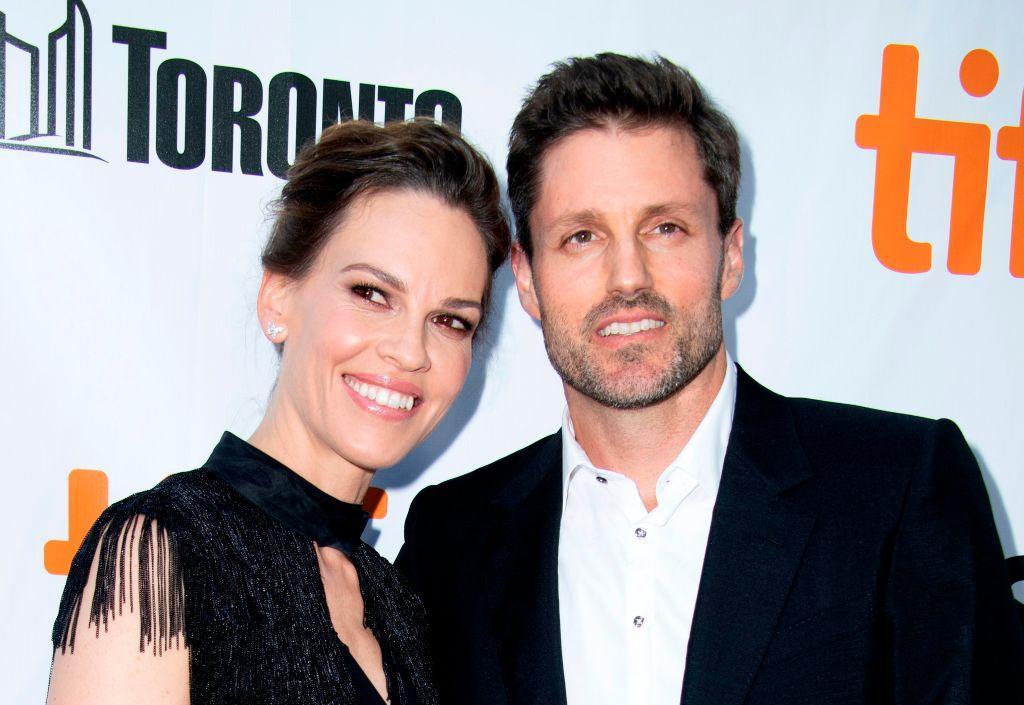 Hilary Swank and Philip Schneider
Hilary Swank and Philip Schneider got married in August of 2018 in a California Redwood grove. Swank shared details of their wedding with Vogue just a few days later, saying that maid of honor Mariska Hargitay, Schneider's best man, his father and a couple of friends sang "When You Say Nothing at All" at the ceremony. "Supernatural" actor Misha Collins, Schneider's best friend, read a poem he wrote for the newlyweds.
Felicity Blunt and Stanley Tucci
Literary agent Felicity Blunt and actor Stanley Tucci got married in August of 2012 just before Tucci's rep confirmed the news to Us Weekly. The couple said "I do" again in October of that year in London. At the second affair, Blunt's sister Emily served as a bridesmaid, Steve Buscemi was best man, and other guests included Meryl Streep, Julianne Moore, and Emily Blunt's husband John Krasinski.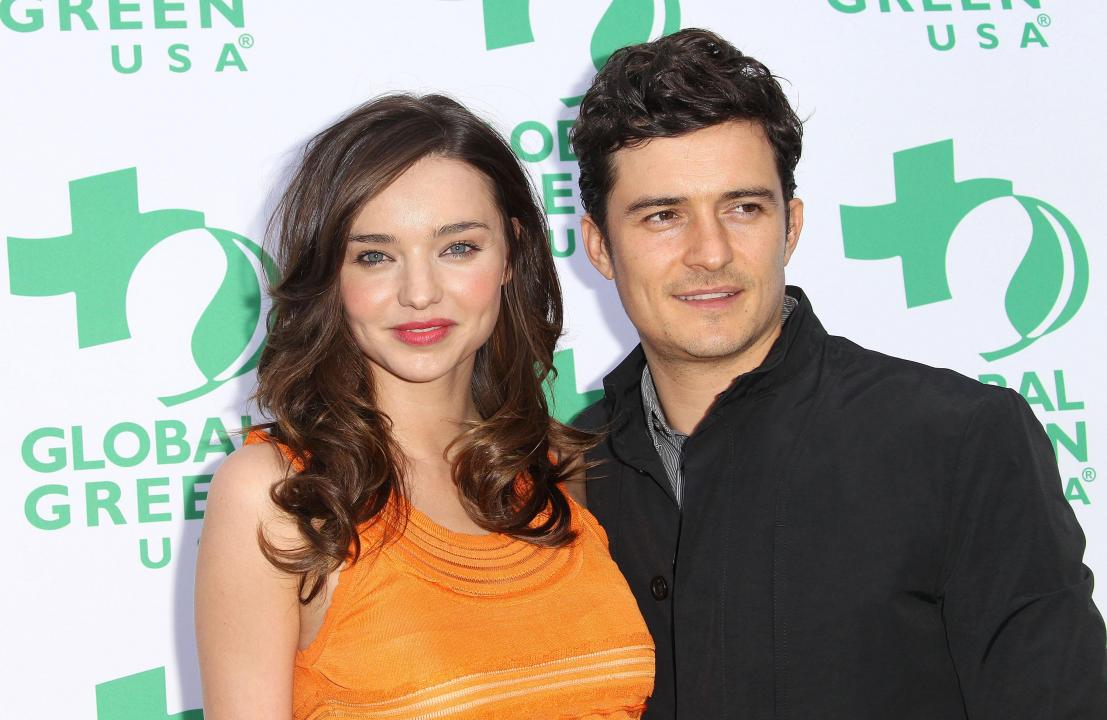 Miranda Kerr and Orlando Bloom
The British actor and Australian model took the plunge in Los Angeles in the summer of 2010, just one month after getting engaged. News of their undercover wedding didn't hit outlets until a rep for Kerr announced the two had gone on their honeymoon.
Neil Patrick Harris and David Burtka
Ten years after they started dating, Neil Patrick Harris and David Burtka got married in a private ceremony in Italy in September of 2014. Harris' rep gave the news to People a couple of days later, though Harris also tweeted out news of their nuptials. Family and close friends surrounded the couple as they wed, while "How I Met Your Mother" director Pam Fryman officiated. Some highlights of the reception included fireworks, magic tricks and a performance by Sir Elton John.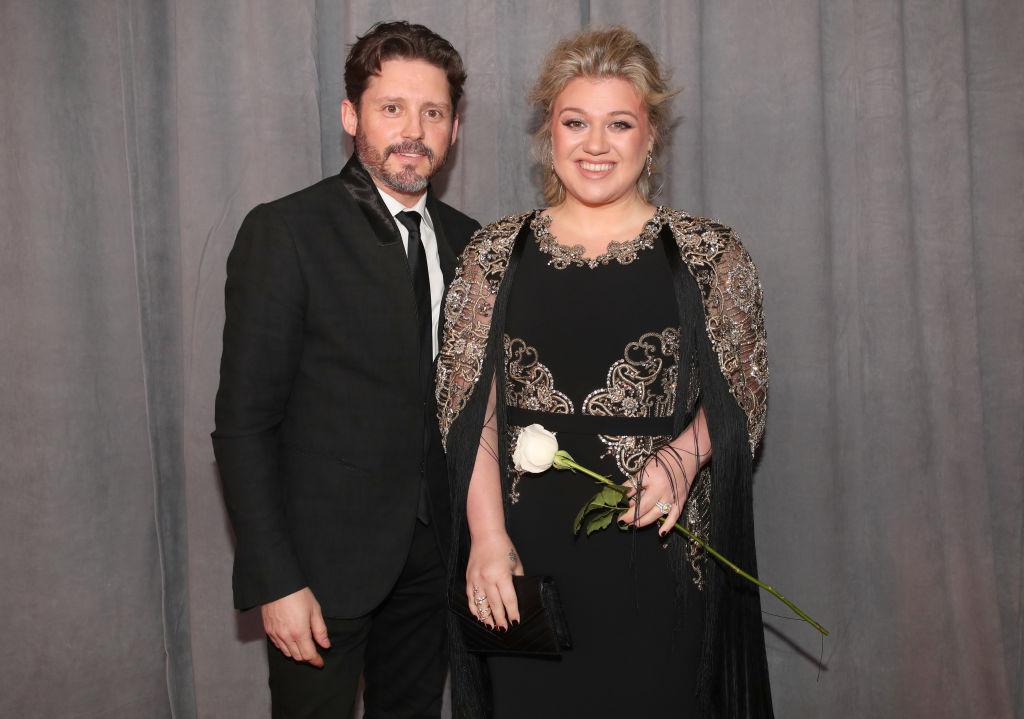 Kelly Clarkson and Brandon Blackstock
The country artist and her manager got married in Tennessee in October of 2013, although they originally had plans to elope. Kelly Clarkson tweeted "I'm officially Mrs. Blackstock" and shared a few wedding photos the following week. The couple announced fairly early on that the ceremony would consist only of themselves, Blackstock's two children, and the minister.
This article has been re-published pursuant to a CC BY-NC 4.0 License via Stacker.