I hope you all have seen this video… because it's so ridiculously hilarious.  I shared the clean version b/c that "Kelly" has got one dirty mouth… haha. Whenever I look at shoes, whether online or in the store, this silly song pops in my head. 🙂 While browsing the web for some shoes, I found these shoes don't suck… Not at all.
I've decided that I can't really do blue shoes anymore since blue is no longer one of my colors… so obvs it's gotta be yellow or teal/turquoise. I think I want a peep-toe pump, something with a stable heel.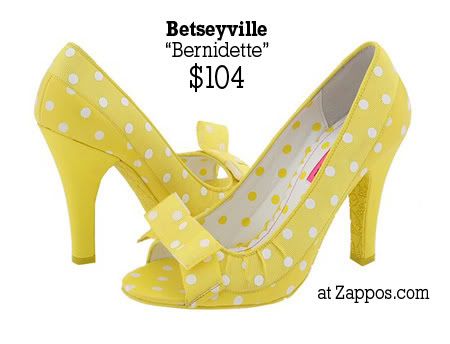 I freakin' love these. They are kinda pricey but not TOO bad… how adorable are they?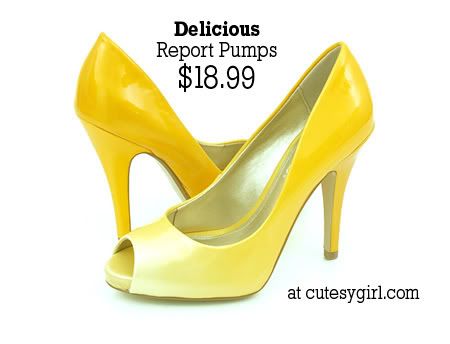 I thought these were pretty cute- and CHEAP. Not sure how I feel about the fading effect from dark to light yellow though…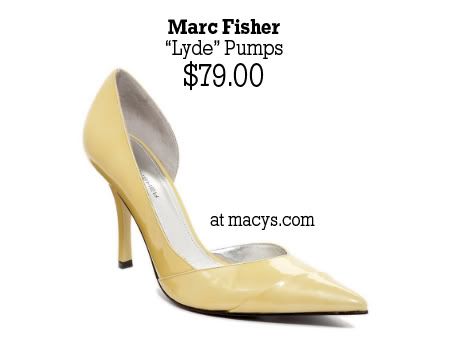 Like I said I'd rather have a peep toe but I thought these were HOT.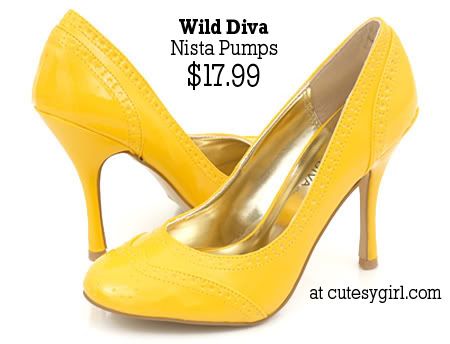 Another cheaper option. I love the stitching on these, it kinda reminds me of cowboy boots for some reason. No peep toe, though.
These are on the high end price wise. But how HOT are they? I don't know that either color will really fit, the blue is a little too blue and the yellow is a little too orange. le sigh…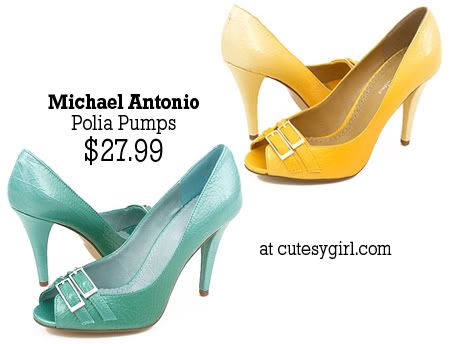 Aren't these cute? I think either color would work but I don't know how I'd feel about the buckles with my hopefully elegant and simple gown. What do you think?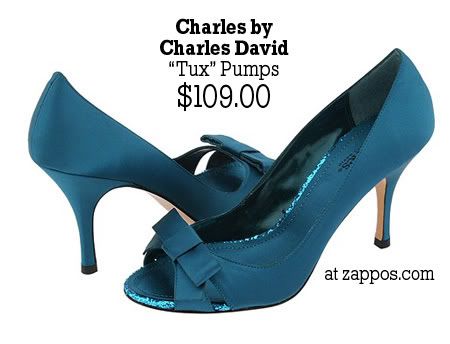 I think these ones are so adorable! Great color and I love the little bows!!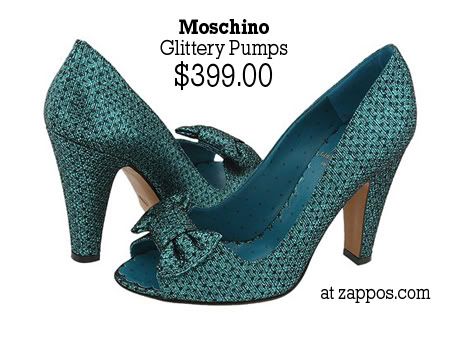 I just threw these in because I think they are SO cute. WAY out of my price range of course. And probably not so great for the spring wedding. But super HOT! 🙂
Ever since I saw this post by Miss Tiramisu over on WeddingBee, I have been checking out cutesygirl.com for shoes. They have some interesting choices, but some are REALLY cute AND affordable, which is what me likes. 🙂
So ladies, tell me which is your fave?!
Share this post: