Sponsored Content
When you shop via links on our site, we may earn a small commission if you make a purchase.
Learn more.
Turning Wedding Photos into Keepsake Artwork & Decor
When it comes to investments you make on your wedding day expenditures… there's nothing that's quite as long-lasting as your wedding photos. At the end of the whirlwind day, the things you'll take with you to remember your day are the memories ingrained in your mind, as well as the photographs that you'll look back on for years to come. Photos are memories of those most special moments, captured in time to be treasured for a lifetime!
One tip we love to share when it comes to ways to save money on your wedding photography is to book a photographer who offers coverage and digital files for you to use as you wish. Many photographers packages include printed photos, hefty and often expensive wedding albums, and more. But you can save by choosing to forgo all the "extras" at the time you book your package, and opting to save up and order prints or other photo gifts after the dust (or glitter) has settled.
When deciding what to do with those treasured photos of your special day, there are lots of options out there, but I wanted to share one that I found super unique and incredibly beautiful. Mixbook.com offers some truly original options for turning your wedding photos into keepsake pieces of art and decor for your home! From their beautiful photo books and canvas prints, to Metal Prints and Acrylic Prints, you can turn the photos from your big day into statement pieces in your newlywed home.
Photo Credits: Mikkel Paige | Alexis June Weddings | Alexis June Weddings
I partnered with Mixbook to turn some of my own professional photos into art for my apartment in NYC, and I couldn't be happier with how they turned out! I've long since printed many photos from our wedding nearly 8 years ago, so I decided to use some other special photos to put Mixbook's products to the test. Since moving to New York, my hubby and I have had the pleasure of working with some amazing photographer friends to capture our city life in pictures, and I was so thrilled to finally put these beautiful photos to use!
I was so impressed with how the prints turned out. I ordered two Metal Prints and one Acrylic Print to create a triptych for the wall above our couch in our living room. The acrylic prints come mounted with a wooden bracket on the back that allows the photo to "float" away from the wall. The effect is truly stunning in person… my photos really don't do it justice. The Metal Prints also have a subtle sheen that makes the colors pop in such a lovely way. I love that both of these options aren't just a traditional photo print– they are truly unique pieces of artwork that I created from treasured photos. Whether you're looking for a unique gift idea for someone or you just want some distinctive artwork for your home, these creative products from Mixbook are definitely top notch!
PS – You can click on the photos below to shop these products!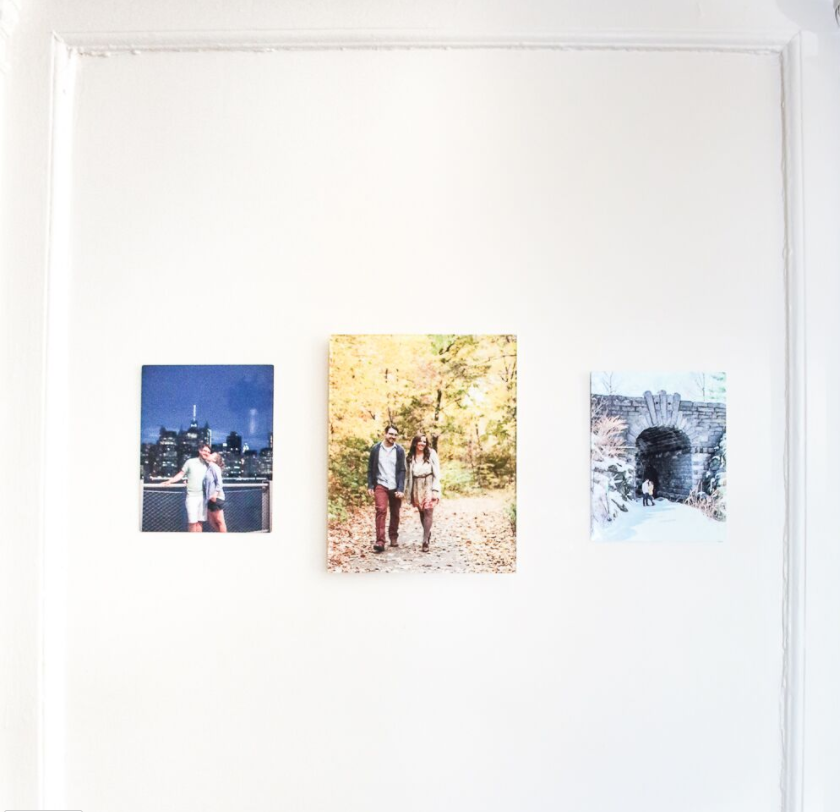 I really love these new prints, and we've gotten so many compliments on them already! Whether you are looking for a unique way to display your engagement photos at your wedding, or to show off wedding photos after the big day, or if you need a special photo gift for someone you love, Mixbook has beautiful, high-quality products to make your treasured memories shine!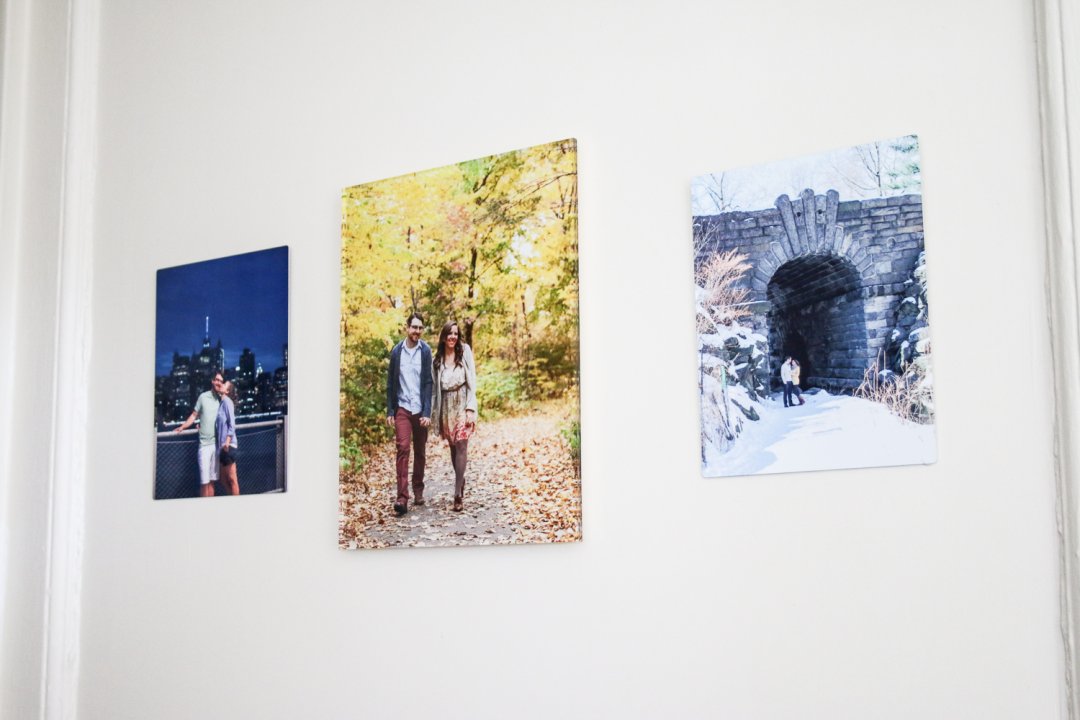 Of course, when I try out fab services, I love to share the fun with all of our readers! Mixbook has generously offered an exclusive discount just for readers of The Budget Savvy Bride! You can get a HUGE discount on these beautiful metal prints using the code: SAVVYMETAL at checkout!

$15 8X10 Flat or Curved Metal Prints

$25 11×14 Flat or Curved Metal Prints

–Expires May 22nd Midnight PST—
These prints normally retail for $49+, so these deals are AMAZING, y'all. I hope you take advantage of this special offer, because I know you'll love their products as much as I do! Visit Mixbook.com to make your own custom artwork with your photos today!