Julianne Smith contacted me a while back and offered to send me one of her beautiful garters to wear on my wedding day. I was so excited! She makes absolutely fabulous products that have been recognized by BRIDES.com and featured many of your favorite wedding blogs. I looked at all the examples of her products on her website and it took me forever to decide, but I finally found the one for me. I received it in the mail last week and I wanted to share it with you!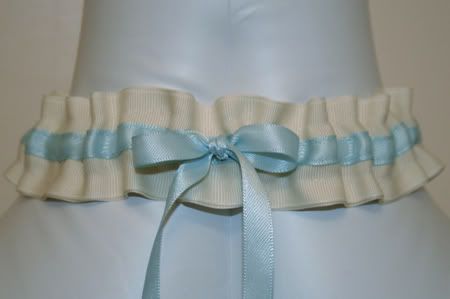 Wedding Garters by Julianne Smith
It's an ivory grosgrain ribbon garter with a Tiffany blue satin bow. I immediately tried it on (over my jeans, like a big dork) and took a picture (like a big dork) so I could show y'all.
I dunno if any of you have seen these lovelies floating around the interwebs but let me tell you, it is so chic in person!
Share this post: