Budget-friendly skin care routine
When you shop via links on our site, we may earn a small commission if you make a purchase.
Learn more.
Budget-friendly skincare routine with household & inexpensive products from Mel of S3KA | Make-ography
When it comes to looking your best on your big day and beyond, skin care is the base for beautiful looking makeup. Here is a simple budget friendly skin care routine. This skin care regimen won't break the bank, but it will leave you with clean, smooth skin!
What you will need:
1. white, granulated sugar
2. cotton round pads
3. pure lemon juice
4. make-up remover
5. peel-off facial mask
6. moisturizer
How to make it:
1. Prep
Prepare two cotton round pads for your skin exfoliating step. I recommend using one cotton pad for one side of the face, and the second for the other side of the face. Pour a few drops of lemon juice on each pad. Lemon juice is a natural exfoliant and can even help remove blackheads and discolored areas. It is also a natural skin brightener. Then pour some granulated sugar on each pad. The sugar plays the main role in removing dead skin cells and leave the skin feeling smooth.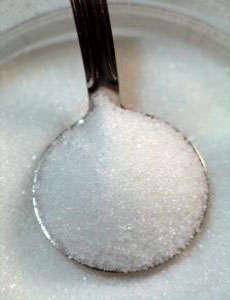 2. Cleanse
Wash your face with warm water. The warm water will open up your pores and make it easier to remove dirt and bacteria. Use your makeup remover (if needed), to remove any leftover makeup. I recommend cleansing wipes for convenience!
3. Exfoliate
Use the two pre-made exfoliating pads with lemon and sugar. As mentioned, I use one per half-side of the face. Rub in a circular motion and concentrate on any dry spots or acne prone areas. Once you're finished, wash your face with warm water to get rid of all the sugar. Your face will appear a little more red than usual, but your skin will feel soft and smooth.
4. Treat
Once a week, I apply the Freeman Facial Peel-Off Mask in Cucumber after exfoliating my skin. It is an inexpensive treat if you enjoy facial masks and smells great. This mask will leave your skin feeling renewed & soft. It's also a great excuse to relax and have some 'me-time' for 10 minutes!
5. Hot/Cold Cleanse
After the mask has dried, wash your face again with warm water. Once your face is clean, wash your face with cold water. The cold water will help to close your pores and make them appear smaller.
6. Moisturize
Last step: moisturize! I absolutely love and recommend Cetaphil cream. This product delivers immense moisture and is great for not only your face, but for your body too! It is also a great product for sensitive skin. Your skin will instantly feel nice and hydrated. Added bonus: if you want to sheer your foundation down, just mix in a dab of the Cetaphil cream with a few dabs of your foundation before applying. [Note: there is a difference between the Cetaphil cream and the lotion. I personally prefer the cream over the lotion.]
Happy skin care days!
---
📌 Pin This! 📌