On to the next part of our flower alternative series- FELT flowers! Felt is pretty cheap to buy and comes in a variety of colors. Although time consuming, you can create some pretty cool things with it! Check out these awesome felt flower bouquets by some various Etsy sellers!
from idotakeu on etsy
from idotakeu on etsy
from idotakeu on etsy
from nestings on etsy
I'm sure you'll recognize these fabulous ring pillows by Llubav Choy Duerr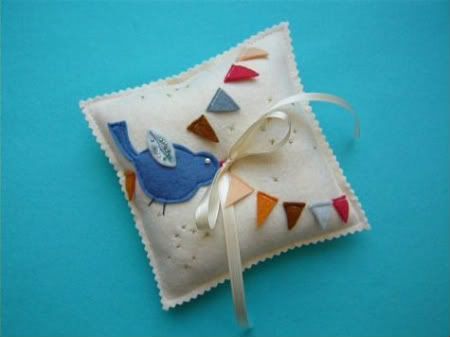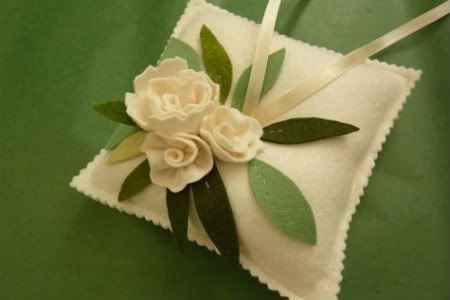 So perfect!
Felt flowers would make lovely centerpieces as well:
from creative jewish mom
You might also remember this tutorial for sweet felt boutonnieres from Nonpareil Magazine's premiere issue:
from Nonpareil Magazine
Isn't felt sweet? Have you tried making anything out of felt?
—————-
Past Posts in Flower Alternative Series:
Share this post: