Flower Alternatives: Felt
When you shop via links on our site, we may earn a small commission if you make a purchase.
Learn more.
On to the next part of our flower alternative series- FELT flowers! Felt is easy to work with and cheap, meaning you can find some amazing felt bouquets for less than many other flower alternatives. Check out these awesome felt flower bouquets by various Etsy sellers!
---
This sweet bouquet by madymae comes with 6 floral stems, blush berries, and leaves.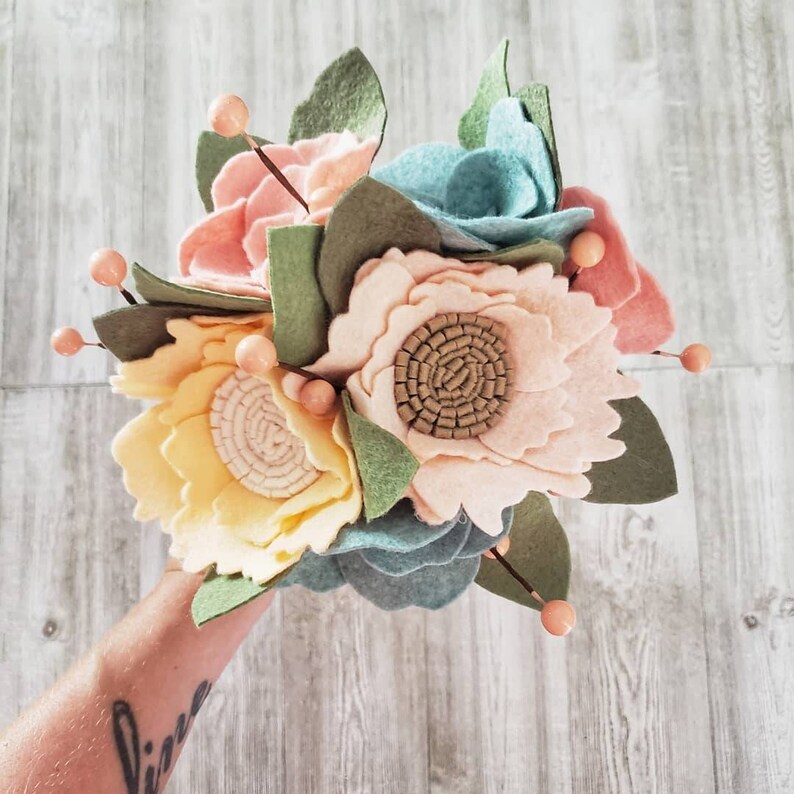 ---
How about this lovely bouquet made with vintage shades of various types of felt flowers by HollyCollingsCrafts?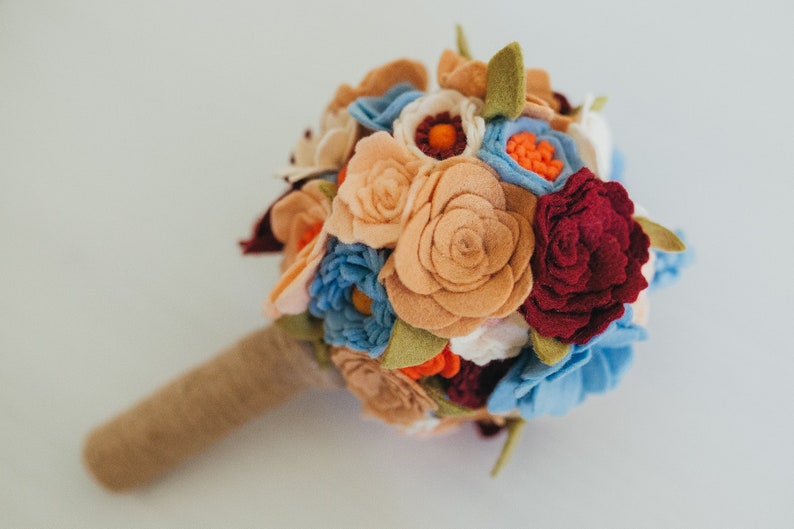 ---
BeadsCraftSupplies went above and beyond with this 117 piece pom-pom bouquet by using real wool felt.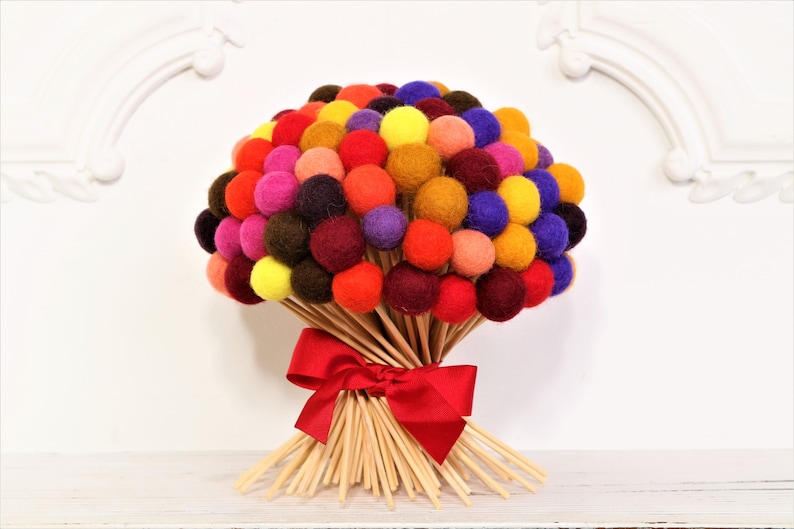 ---
This felt bouquet by FeltnFings was featured in Rock and Roll Bride magazine. They can custom make you your very own rockin' bouquet.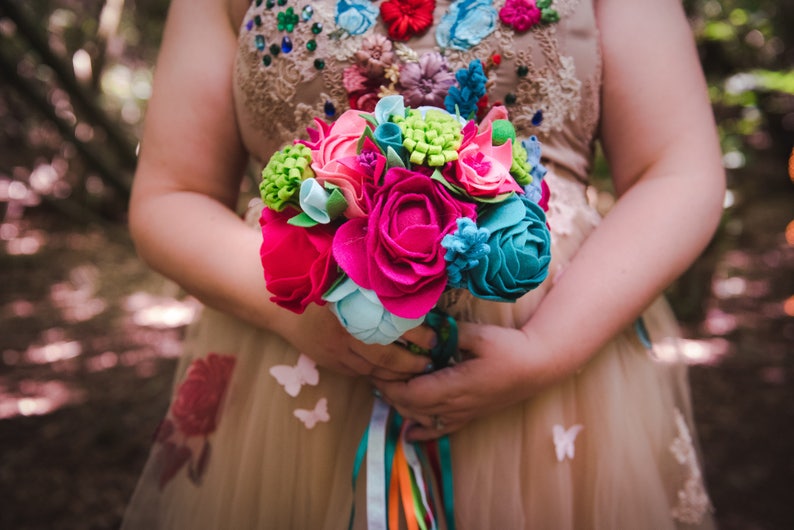 ---
Get a load of this incredibly detailed bouquet featuring a lily, hydrangea, magnolia, peony, rose, two gardenias, and foliage made by MeadowLarkFeltFlora.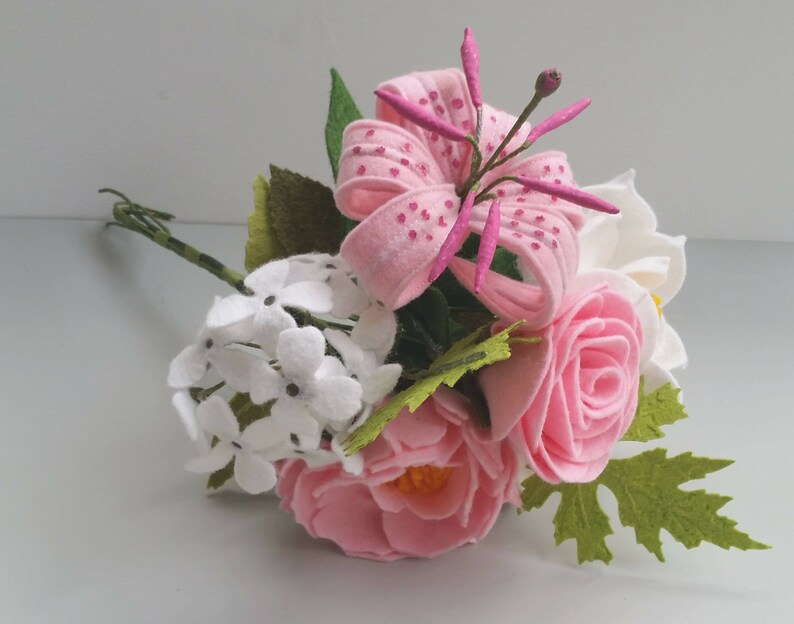 ---
TreehouseFeltFlowers has an amazing ability to make the tiniest, most detailed flowers, like this wildflower bouquet.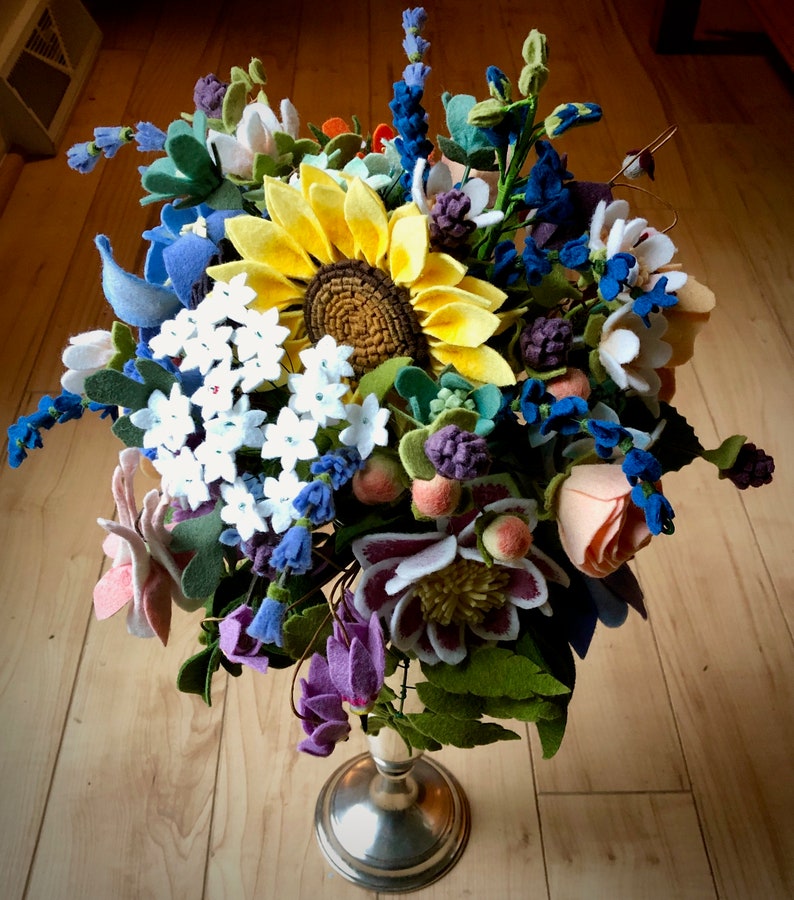 ---
The seller EclecticabySarah offers over 12 different flower options for this lovely bouquet.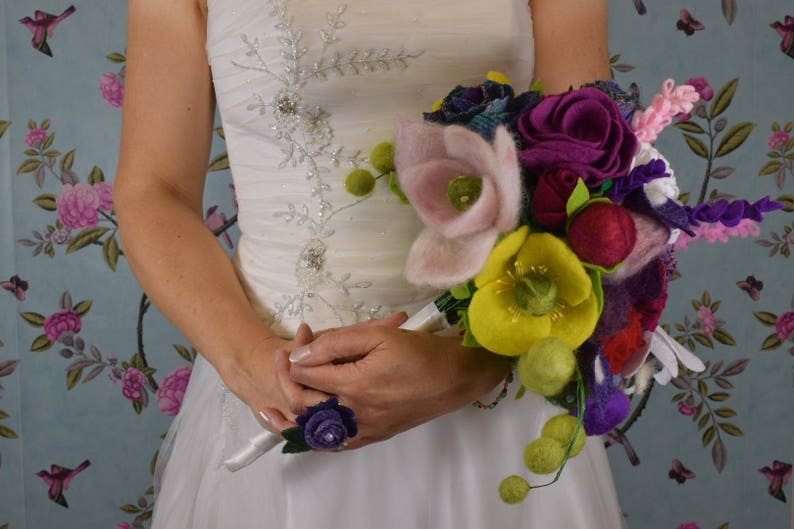 ---
Thinking you want to make at least part of your wedding flowers? FeltandTreadStore can send you the supplies for this darling bouquet or can make it for you.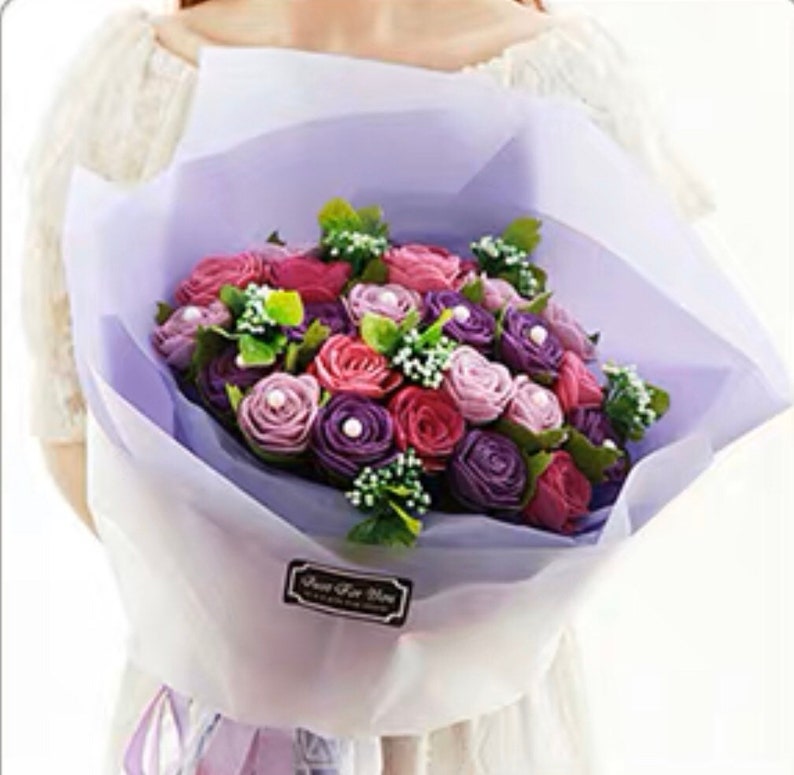 ---
Here's another lovely DIY option from FeltandTreadStore. Get a look at those shades of blue!
---
Browse Flower Alternative Ideas:
Want more wedding flower alternative inspiration? Visit the posts below to see other options to consider instead of using fresh flowers for your wedding!