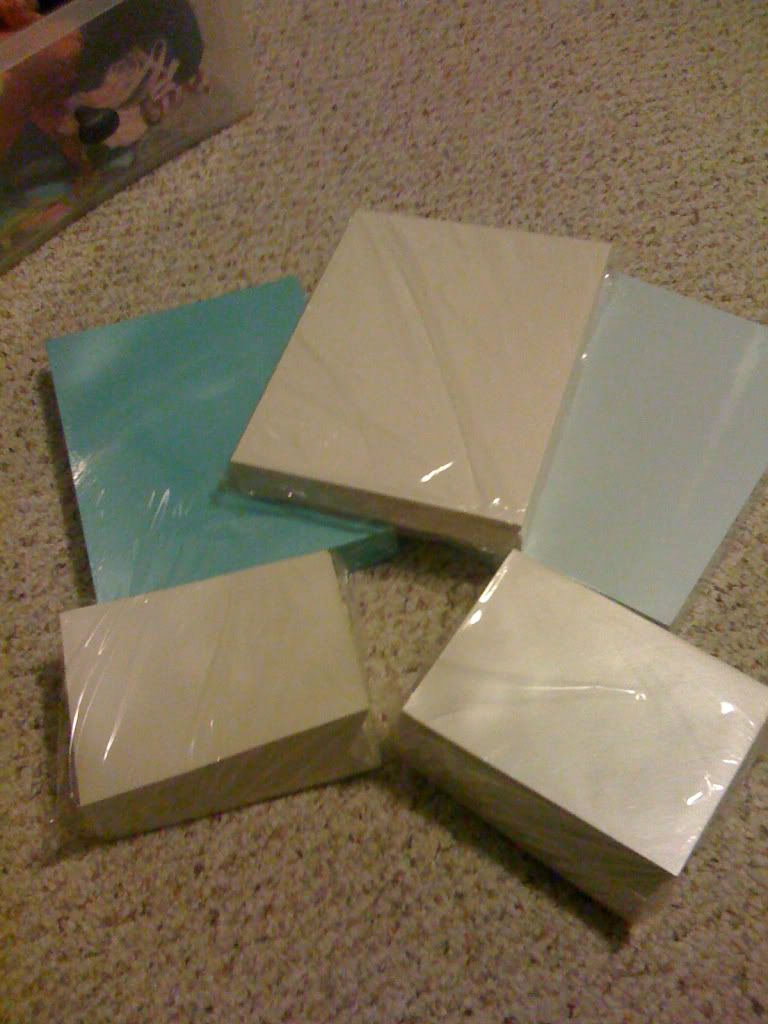 I ordered my paper for my invitations last week and they all arrived while I was in Knoxville! I'm hoping to print and assemble my invites this weekend! Seems like a daunting task but I hope to send them out on Monday! Wish me luck!
Here's a breakdown of what I ordered:
100 sheets of SeaGlass Metallic Cover= $54
100 sheets of IceBlue Metallic Cover= $54
100 sheets of Opal Stardream Cardstock= $21.95
200 Opal Stardream Envelopes= 37.90
Total: 167.85 for all the papers
I created cutting templates so that I can take the papers to Kinko's to get the papers cut. They charge $1 per cut. The invites are 3 layers. Seaglass, Opal, and Ice blue being the printed part of the invite. Here's the templates I created:
This will yield the 3 pieces for each invite, plus a response card and map card.
My invites are going to cost me less than $1 per invite without postage. I'll share the breakdown on that with y'all when I show you the final product. Plus I will have extra paper left over for menu cards and other miscellaneous paper products! Wahoo! Wish me luck this weekend!