Any of these affordable gowns from Nordstom would make a stunning wedding gown that could easily be worn again (what do you mean you weren't invited to Diddy's "White Party?") haha. But seriously- I just don't see the point in spending so much money on a dress you'll never wear again, and I just feel like a cupcake every time I try one on. These affordable gowns from Nordstom.com are all so lovely and comfortable looking. Have any of you used a non-traditional dress as your wedding gown?
Stupid Tennessee doesn't have any Nordstom stores…. Atlanta here I come!! Or I will continue to shop online at Nordstrom.com.
Aren't these lightweight casual dresses so dreamy? They're all very reasonably priced- could be worn again, and look über comfy. All by Calvin Klein- dontcha just love 'em? 🙂
These are a tad more on the classic side, with some nice details like beading or interesting shapes. Super chic, no? And also all relatively on the less expensive side!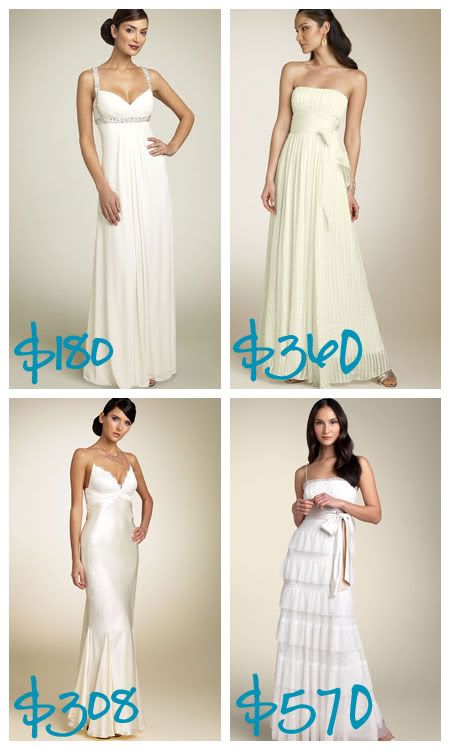 These dresses are so romantic and lovely to me- they just transport me to another place and time. Aren"t they just so elegant?
Share this post: