This post may contain affiliate links.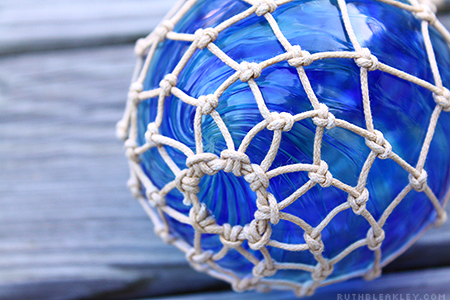 No area of budget savvy-ness has brought me more strife than that of flowers. You see, I love flowers. I'm a huge fan of bright colors, so I was really stoked about learning more about this whole flora and fauna thing for our wedding extravaganza. Early on in our planning process, a recently married coworker of mine directed me toward a florist who does fantastic work—I loved everything I saw from her. The problem? She requires a $1,000 minimum order. My co-worker assured me that it was not difficult to spend that much on wedding flowers.
But meeting a minimum was not the problem. The problem was that I was not comfortable spending that much money on something that was going to die in a day or two (not to mention the fact that if we jet-setted out on our honeymoon right away, we wouldn't get even that much enjoyment out of them!).
So I asked myself—as I always try to do in these types of situations—"If there are no flowers at my wedding, will I enjoy myself less? Will my interactions with my friends be less fulfilling, or the commitment to my husband be less significant?"
The answer was no.
Sure, I went through a bit of a mourning period. As I said, I think flowers are beautiful. I love pouring over the bursts of color and texture you see in bridal magazines. But I learned quickly that my bouquet alone could easily cost $200, and I just wasn't prepared to spend that for something so short-lived.
The fact of the matter is that your wedding will not suck because you did not spend a lot of money on flowers.
For me, the goal was color. Color brightens my day and makes me feel just a little bit more alive. Wearing colorful clothes gets me through the endless gray of the winter months. I needed color in my wedding. I just needed to find it from some other source.
So I began considering the options for flower alternatives. Here's what I came up with:
Artificial flowers: True Touch/Real Touch flowers from Hobby Lobby are a nice alternative to the flowers you might purchase from a florist. They have a wide variety of options, and these two brands (as well as others) are made of a rubbery material that actually looks and feels a lot like their real-life counterparts. Plus, you get to keep your bouquets afterward!
Gazing balls or glass buoys: You know how in the summer, you walk by beautiful gardens and see these brightly-colored glass or metal spheres on elegant pedestals? I love them, and they often come in shades of blue and green—matches our wedding colors AND the whole garden theme! I thought about having one of these encased in a lace or ribbon holder (to hang down like a pomander) and then having each bridesmaid place theirs on a pedestal when they get to the front–additional decor and everyone wouldn't have to worry about awkwardly holding bouquets the whole ceremony!
Tissue-paper pomanders or paper lanterns: These are a wonderful and inexpensive option that mercifully comes in/can be made in any color.
Feather Fans: I love the color options you can find when using feather fans, and they have an elegant look. Plus the peacock feathers (one of my original palette inspirations) are lovely!
Balloons: Also available in every color, and inexpensive as well! You have probably seen these used in engagement sessions, though not often in wedding pictures. I love balloons because they are fun and child-like, which would make for some fun pictures!
Pinwheels! Fun, colorful, and they bring the element of motion to an outdoor ceremony! These can be handmade as a DIY project or purchased from a garden store.
So for every budget-savvy bride who has been told that you have to have flowers or is mourning the loss of expensive and short-lived wedding-magazine-quality bouquets, do not despair! There are all kinds of options available out there,  and I promise that you will have an amazing wedding, no matter what you choose!
Share this post: